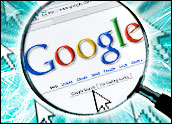 The European Commission has decided to accept an e-book pricing settlement, according to Reuters.
The settlement includes Apple and four publishers — Simon & Schuster, HarperCollins, Hachette and Macmillan's parent company, Holtzbrinck. The ruling, which has not yet been confirmed by the EC, is a win for Amazon and its quest to sell e-books more cheaply than its competitors.
The EC launched a formal antitrust investigation about a year ago. Like the U.S. Department of Justice, the Commission accused Apple and the publishers of unfairly fixing ebook prices.
Apple and Holtzbrinck have refused to settle in the U.S., while the U.S. Department of Justice reached a settlement with the other three publishers in September.
Companies that violate the EC ruling could be fined up to 10 percent of their global sales. For Apple, that could mean more than US$15 billion. The EC is serious about these 10 percent fines — just ask Microsoft.
Germany Looks at Law to Charge for News Links
Germany will join France in considering legislation that would allow news publishers to charge search engines for displaying links to news articles.
According to The Financial Times, the German parliament will take up an ancillary copyright bill later this month. If it passes — and if Google and other search engines continue to refuse to pay royalties — then the bill would let newspaper and magazine publishers prevent search engines and news aggregators from linking to their sites for free.
France has proposed similar legislation and could enact it as soon as January if Google and others refuse to pony up. Italy, too, is contemplating its own version of the legislation, according to FT.
Google has warned that it will exclude results from outlets that charge it for displaying links. While Google does indeed garner revenue from displaying ads next to article links, it is nonetheless responsible for oodles of traffic that it directs toward news sites.
The German proposal would disrupt the flow of information, and that such "interference … is unprecedented globally," Google said. A member of the Free Democrats party likened the proposal to charging a fine-dining guide for listing a restaurant.
Germany has already established a reputation for simultaneously protecting copyright and spurning Google. Gema, a rights group for German musicians, is responsible for scores of YouTube videos being inaccessible in the country — even videos uploaded by the artists themselves.
Google's Search Market Share Dips in UK
There are two ways to look at this one: (1) Google's search engine market share in the UK has dropped to its lowest level in five years, or (2) Despite increased competition, Google still retains about 90 percent of the search engine market share in the UK.
According to the BBC, which sites Web traffic monitoring firm Experian Hitwise, Google accounts for 89.3 percent of all UK Web searches. The next closest? Microsoft's Bing, which was good for 5 percent.
Last year, Google had just over 90 percent, according to Hitwise.
Bing was the fastest-growing search engine in 2012 and 2011, but it still has a long way to go to reach just 10 percent.
Apple Softens, and Hides, Samsung Notice
It's like a court order squared: Pursuant to a court order, Apple has rewritten a notice that it had to write because of a court order.
As the Los Angeles Times reports, the new notice, which is currently up on Apple's UK website, is shorter than the original, somewhat snarky notice.
Apple was first ordered to publish a notice acknowledging that Samsung didn't infringe on its designs after a failed patent infringement claim against Samsung. Apple did just that, but it also took time to tick off its other patent wins against Samsung, and to remind people that the original judge said Samsung products weren't as "cool" as Apple's. The new notice is devoid of such self-congratulatory aspects.
Another difference: The new notice is harder to find.