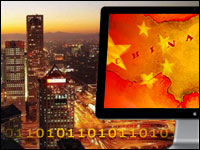 Apple is suing China's State Intellectual Property Office and domestic company Zhizhen Network Technology over patent issues related to Siri, Apple's voice recognition software.
The State Intellectual Property Office is responsible for patents rights protection in China, while Zhizhen developed software similar to Siri.
Zhizhen patented its own voice recognition software, "Xiao i Robot," in 2004. Thus did Zhizhen sue Apple last year, claiming that Siri ripped off its software. Zhizhen demanded that Apple stop making Siri-based products, but no ruling was ever announced.
For its part, Apple had asked the State Intellectual Property Office to deem Zhizhen's voice recognition patent invalid. That the request was declined appears to have prompted these dual suits.
Apple anticipates that China will one day become its biggest market, so the company is unlikely to pick its legal battles willy-nilly. That said, it seems exceedingly unlikely that a Beijing-based court would rule against a Chinese government office and Chinese company in favor of an American company — Apple, no less, which not long ago was issuing open apologies to all of China.
Perhaps Apple is gunning for a settlement or compromise of some sort, as opposed to an out-and-out legal victory. In the summer of 2012, Apple plopped down US$60 million to settle a dispute involving naming rights to "iPad."
[Source: AFP, The Register]
Space Images Show Dark North Korea
NASA released images from the International Space Station that show just how dark North Korea is at night, especially compared to its southern neighbor.
City lights at night illustrate dramatically the relative economic importance of cities, NASA said.
The images of the Korean Peninsula illustrate that Seoul is a major city, while North Korea is almost completely dark, and that the North Korean capital of Pyongyang — which in 2008 had a population of more than 3 million — was similar to small towns in South Korea.
[Source: Fairfax Media]
Rolls-Royce Creating Maritime Drones
Rolls-Royce is working on crewless ships — drone freighters, basically — in an attempt to make shipping safer, cheaper and cleaner.
Rolls-Royce's "Blue Ocean" team is running a virtual reality prototype in a Norway office that mimics the 360-degree view that an onboard crew would see from a ship's bridge.
It is conceivable that the ships will be deployed in regions such as the Baltic Sea within a decade. However, unmanned ships at present are illegal, so there will need to be both a regulatory and technological revolution before drone freighters are floating around.
A crew on a freighter costs more than $3,300 per day and accounts for 44 percent of total operating expenses.
[Source: Bloomberg]
Monkey in Bali Nabs Cameras, Records Self
A monkey in Bali snagged a camera belonging to a man who was trying to film it and its monkey compadres.
The camera owner apparently was trying to lure the monkeys into favorable positions to film them, but this particular fellow — or gal, it's tough to tell — swooped in and nabbed the GoPro camera.
The monkey then proceeded to toy around with it, test the camera's edibility, and then point it at his/her face for some close-ups.
[Source: Gizmodo]