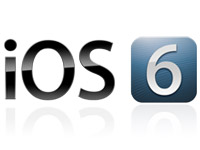 Apple has launched an investigation into Qihoo, a giant Chinese software company and search engine, based on concerns the app maker is violating terms of service, according to Tech In Asia.
Citing a Chinese-language article, the website reports that Qihoo apps were removed from Apple's App Store. Apple is also concerned that Qihoo is encouraging jailbreaking iPhones by delivering apps as single file downloads compatible with unlocked Apple products.
Qihoo also makes China's top Web browser.
The ban of Qihoo's 360 Mobile Assistant browser will likely bring a smile to the face of Baidu executives. Baidu is China's dominant search engine, but faced a new competitor after Qihoo launched its own search engine. Having Qihoo apps disappear from iOS could hamper traffic through Qihoo's browser and search engine, Tech In Asia reported.
Qihoo's CFO has reportedly traveled to the U.S. to help sort out Apple's concerns.
In other news about Chinese search engines, Bloomberg reports that options traders are paying more than they have in two years for protection against fluctuations in Baidu compared to rival Sohu.com. Traders are reportedly concerned that rising costs and competition will damage Baidu profits.
Sohu is expected to announce 46 percent profit growth this year, compared to 24 percent for Baidu, according to Bloomberg.
US Cyberweapon Strategy Allows for Pre-Emptive Strikes
The United States' ever-expanding arsenal of cyberweapons prompted a secret legal review to conclude that President Obama has the potential to order a pre-emptive strike to thwart a looming digital attack from abroad, according to The New York Times.
The newspaper reports that over the next few weeks, the Obama administration will try to approve the nation's first set of rules for how the U.S. can defend or retaliate against a major cyberattack, as well as how intelligence agencies can search faraway computer networks for signs of a potential attacks.
Whatever rules are decided, The Times says, they will be highly classified.
This follows stories last week reporting that the U.S. will increase its cybersecurity force fivefold over the next several years.
India, Indonesia Key for BlackBerry
India and Indonesia are targets for BlackBerry as it guns for the world's No. 3 smartphone spot, according to Reuters.
BlackBerry must "quickly launch cheaper handset to woo lower-end subscribers," adding that the company's inexpensive handset and service packages — starting as low as $2 per month — are keys to success in the two countries.
BlackBerry ranked third in India's smartphone pecking order in 2012, while in Indonesia BlackBerry accounted for nearly half of all smartphone shipments. As Reuters points out, BlackBerry's global market share is just 5.3 percent, so these countries are indeed disproportionately affectionate toward BlackBerry.