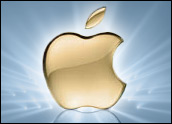 Sonny Dickson, a teenager in Australia, leaked photos on his website purportedly showing an Apple fingerprint scanner. The photos were published less than one week before huge Apple events in California and China.
Dickson, whose roommates are Mom and Dad, has long leaked Apple product info on his website. This most recent get, however, might be his biggest yet.
The photos show a "home" button for an as-yet-unreleased iPhone that is equipped with a biometric fingerprint scanner. The teen claims to have five to 10 sources in China who obtain Apple prototypes from factory-line workers.
Apple declined to comment on Dickson and said that the company has never contacted him.
Another annoying nugget for Apple is a report from China Labor Watch that accuses the Jabil Circuit factory in Jiangsu province of engaging in gratuitous forced overtime, hoarding millions in unpaid wages and more.
[Sources:Reuters;SonnyDickson.com;Tech In Asia]
Report: NSA Having No Problems With Encryption
The U.S. National Security Agency is using supercomputers, court orders, technical wizardry and "behind-the-scenes persuasion" to worm its way through tools designed to protect online communications, according to a lengthy report from The New York Times.
The NSA has reportedly found myriad ways to circumvent the encryption that (theoretically) protects global commerce, banking systems, trade secrets, medical records, Internet chats and all manner of computer-based info.
After being denied access in the 1990s to insert a back door into all encryption protection, the NSA invested billions in a "clandestine" campaign to beat encryption tools.
The documents the Times used to compile its report also say that the UK's Government Communications Headquarters successfully teamed with the NSA to find entry points to access data from Google, Facebook, Yahoo and Hotmail.
[Source:The New York Times]
Flip-Flop on Adult-Content Filter Irks Christian Group
The Australian Christian Lobby has expressed concern over the Coalition's decision to abandon its plans to impose an automatic Internet filter for adult content.
The Coalition is a group of right-leaning parties in Australia that is holding a national election Saturday. They pulled a last-minute about-face Friday by declaring that they had shelved plans to implement a UK-style automatic filtering of adult content.
This disappointed the Christian Lobby, a group that claims to have tens of thousands of members. Having lobbied for the smut-blocking filter, Christian Lobby Managing Director Lyle Shelton said that the Coalition should reconsider its decision and lamented the fact that, "for a fleeting moment," it seemed as though the Coalition would do the right thing.
[Source:ZDNet]
Plaintiff Claims Police Lost Evidence in Twitter Threat Case
UK police lost evidence in a high-profile case of death and rape threats lofted via Twitter, according to the victim, feminist campaigner Caroline Criado-Perez.
Criado-Perez discussed the suspected flub on Twitter, saying that "loads of screencaps" had gone missing. She also said that she was again receiving rape threats, and that police were dealing with it in an "achingly slow" manner.
A law enforcement spokesman said that they had been trying to contact Criado-Perez to discuss their approach to the case and "the issues that she is raising on social network sites." The spokesman did not seem to confirm or deny that any evidence had been lost.
[Source:The Guardian]