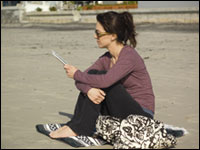 Amazon's new, slimmed-down Kindle devices are notable for several things, not the least of which are the upgrades to their experimental WebKit browser.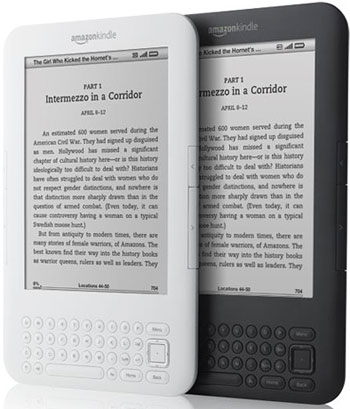 The new Amazon Kindle
It's faster and easier to navigate, says Amazon, and its new "article mode" feature extracts the main text-based content from Web pages for easier reading.
Free Web browsing with Kindle over 3G or WiFi is also part of the package, thanks to a new beta program, Amazon announced.
With the addition of such capabilities, Amazon appears to be bringing the Kindle at least a baby step closer to tablet-like functionality. What remains to be seen is whether the device might be evolving into anything like the mighty iPad.
'The Categories Are Going to Slam Together'
"The Kindle has always had a limited browser — it is just getting a bit more capability this time," Rob Enderle, president and principal analyst with the Enderle Group, told TechNewsWorld. "It lends itself to specialized and text-focused kinds of content."
Eventually, the tablet and e-reader categories "are going to slam together," Enderle noted. Currently, however, they are "held apart, largely because we don't yet have an affordable display that will do both tasks well."
Indeed, without color and a touchscreen, browsing on a Kindle is clearly a very different experience from what it is on a tablet device.
'Browsing Is Intentionally Limited'
"Kindles have a keyboard and a track stick, and much of the Web content is static and just fine with e-paper," Enderle explained. After all, "PCs didn't have touchscreens, and they were fine with the Web."
Still, "the wireless model builds the cost of access into book transactions, and browsing is intentionally limited to not drive Kindle financial performance into the red," he noted.
"The Kindle is focused on e-commerce transactions, and while these initially are just books, I expect you'll be able to buy a wider variety of things in the future," Enderle predicted. "In fact, I'm kind of surprised you can't just shop on Amazon using it yet."
'This Will Remain Its Own Niche Device'
When it comes to competing with tablets, however, "no amount of browsing is going to compensate for lack of color — and double that for lack of touch," Al Hilwa, program director for application development software research at IDC, told TechNewsWorld. "I think this will remain its own niche device."
There's no doubt that "Amazon sees opportunity here to cash in on the party," Hilwa admitted. "They are probably upset that they started the e-reader idea, and now it is being snatched from under their nose by Apple."
At the same time, though, "I think the software e-reader play is very sound, so they are trying to stay in the game," Hilwa added.
'Reading Is a Fragmented Experience'
To be competitive in the tablet market, Amazon would not only have to be working on a color and touch device, but also would have to line up "more than just books to broaden the content play" with offerings like music and videos, Hilwa explained.
Capabilities like GPS would be required, he said.
Ultimately, however, "I really see them playing in a different territory, defined by features but also by price, as a specialized device," Hilwa concluded. "The problem with reading is that to expand beyond the hard-core book readers, they have to have browsing, because for a lot of people reading is a fragmented, hyperlink-chasing experience where we are looking up phrases, words, ideas, news, etc."
'A Very Defined Usage Model'
Amazon has actually indicated that it is "not interested in building another tablet, which is rapidly becoming a crowded market," Jim McGregor, chief technology strategist with In-Stat, pointed out.
Rather, "Amazon seems content building a device with limited functionality and a very defined usage model," McGregor told TechNewsWorld. "I would not read too much into the inclusion of the browser other than to enhance the current functionality of the device to access content from Amazon."
While Amazon may be feeling some jealousy over Apple's success with the iPad, "the good news for Amazon is that Apple has legitimized the tablet form factor," Paul Gillin, blogger, podcaster and author of The New Influencers, told TechNewsWorld. "This type of computer has been around for more than a decade, but Apple is the first company to get it right."
'The Spoiler in the Market Is Google'
Ultimately, "both of these companies will move toward each other, and the goal of a multipurpose appliance for browsing, reading and low-intensity interaction," Gillin predicted. "The Kindle's strength is still as a reader, while the iPad's is as a multifunction computing device. I would expect to see touchscreen features on the Kindle pretty soon and an application store not long after that."
One current problem, of course, "is that TFT displays like the iPad uses suck for reading because they aren't outdoor viewable and are very power hungry," Enderle pointed out. "Display technologies like the Qualcomm Mirasol stuff will change this over the next 18 months, and by the end of next year — likely before — we'll begin to see converged devices."
In the meantime, "the spoiler in the market is still Google, which doesn't have an Android tablet yet but certainly will have one soon," Gillin noted. "I would expect that all three of those companies" — Amazon, Apple and Google — "will battle it out. There is plenty of market for everybody, so all of them can win."