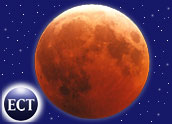 When NASA sends astronauts back to the moon, they will likely have pressurized rovers to drive and large-capacity habitation modules to live in, NASA officials reportedly said Thursday.
Speaking at the Space 2007 Conference of the American Institute of Aeronautics and Astronautics (AIAA) in Long Beach, Calif., Doug Cooke, NASA's deputy associate administrator for exploration systems, described a revised plan to launch a few large habitation modules to the moon via unmanned cargo flights, according to reports. Previously, the plan had been to assemble a moon base gradually via small modules sent one at a time.
The agency's plans now also reportedly call for two pressurized rovers that would allow astronauts to travel in them without a space suit, Mike Gernhardt, NASA's lead for extravehicular physiology systems and performance projects, said. The rovers would apparently be about the same size as those used by astronauts on the Apollo, but would be capable of traveling up to 600 miles — much farther than was possible previously.
Crater Hotel
NASA hopes to return astronauts to the moon by 2020 using the successor to the space shuttle, which is due to retire in 2010. It continues to consider the moon's Shackleton crater as the site for its lunar base, according to reports, though other locations are being considered too.
How to supply a moon base with power has been another frequently discussed point, with arguments in favor of both nuclear and solar energy systems. Solar is the current preference, at least for initial systems, the officials reportedly said.
Conditions on the moon are harsh at best, with temperature extremes on the surface ranging between minus 250 and plus 200 degrees Fahrenheit, Paul Czysz, professor emeritus of aerospace engineering at St. Louis University, told TechNewsWorld.
Underground Advantage
Because of those extremes and the strong solar radiation, a better plan might be to construct underground facilities, Czysz explained — much the way the European Space Agency (ESA) has planned, he said. Such underground habitats would be shielded from radiation and would maintain a near-constant temperature much more suitable for habitation, he added.
Solar power, meanwhile, will require "acres and acres of solar fields" to get much energy, Czysz said. Solar equipment is also prone to deterioration from the solar intensity as frequently as every two to three years, he added. "NASA has to cure itself of its nuclear phobia," he added. "Nuclear is really the only way to go — it leaves no carbon footprint, and you can get a 15-year power supply that will just sit there and chug away."
NASA's planned rovers, on the other hand, will have a hard time negotiating the rocks and edges of the moon's terrain, Czysz pointed out. Spider vehicles like those planned by ESA, on the other hand, can be a much more flexible solution.
Finally, it will be interesting to see NASA's plans for food supply, Czysz noted. The Manned Orbital Laboratory of 1964, which housed 21 people, took 980,000 pounds of resources to maintain those people over a year, he said. "How are they going to get that to the moon," he asked, "when all they can bring up is 30,000 pounds at a time?"
'Space Truck'
Trans Lunar Research is a Mojave, Calif.-based firm dedicated to creating an economical transportation link between the Earth and the moon, including setting up a permanently manned Lunar base. While the rocket NASA will be using to return to the moon will be the equivalent of a "space Ferrari," Trans Lunar's own vehicle is more like a "space truck — cheaper, and it still gets you there," Randa Milliron, CEO and cofounder of Trans Lunar Research and Interorbital Systems, told TechNewsWorld.
Trans Lunar also uses less expensive floating launch systems, where rockets are launched from the ocean, rather than ground launches the way NASA does.
However different their approaches, though, at least part of the underlying motivation is the same: "Simply the adventure of it," Milliron said. "At just three days away, the moon could be the ultimate tourist vacation."