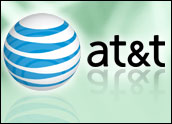 AT&T released its new Shine phone from LG Electronics just in time for Black Friday.
The Shine by LG, offered exclusively through AT&T, is a sliding form-factor device that features a silver exterior and comes with video, music and camera features and a 2.2-inch mirror LCD screen. AT&T services including Video Share, Mobile Banking and Mobile Music come preloaded on the phone, which is available through AT&T's Web site and select retail locations for US$149.99 with a two-year contract and a $50 mail-in rebate.
2-Megapixel Camera
Additional features on the Shine by LG include a 2.0-megapixel camera with video record and Bluetooth 2.0 capability for music and voice.
News of the Shine by LG comes just a week after AT&T announced the SLM by Samsung, a music and multimedia phone that is the first of the company's music phones to feature Napster Mobile, a new service that enables AT&T's wireless customers to easily search a music catalog of 5 million songs, preview samples of each song and purchase and download songs to their SLM in less than a minute.
In July, AT&T announced its eMusic offering, which features a catalog of roughly 2.7 million titles from independent artists, while in March it announced a partnership with BancorpSouth, Wachovia, Regions and Suntrust Bank for its mobile banking service.
AT&T Video Share, meanwhile, allows users to send live or recorded video to others during a call. It works on AT&T's high-speed third-generation cellular network and requires 3G-capable phones.
Not Just iPhones
AT&T is perhaps best recognized in the last few months, however, as the exclusive carrier for Apple's much-sought-after iPhone. Indeed, by releasing other contending devices, it's possible AT&T is trying to diversify its offerings, particularly as competitors to the iPhone come out, Allen Nogee, principal analyst with In-Stat, told TechNewsWorld.
"I think AT&T is getting to be known largely as the provider of the iPhone, and it seems they're trying to diversify, saying, 'we have all these other devices too,'" Nogee explained.
There is an ongoing tension between content providers and operators whereby operators want content tied to the phone, and content providers want every channel playing nothing but their content, John Barrett, director of research with Parks Associates, told TechNewsWorld.
Inherent Tension
For consumers, that can translate into a struggle between their feelings for the operator and their feelings for the phone, as has been seen already with the iPhone, he noted.
"How do I make the tradeoff between 'I love the phone' and 'I hate the operator'?" he said.
The extent to which such tension continues to irk consumers remains to be seen given the release of the Android open cellular platform earlier this month by Google and the Open Handset Alliance. Android is billed as the first truly open and comprehensive platform for mobile devices, and it boasts an impressive list of supporters, including T-Mobile, HTC, Qualcomm, Motorola and others.
Android devices are not expected to appear until next year, however. In the meantime, LG's Shine has been popular in the other countries where it's been sold, Nogee pointed out.
"It's a good-looking phone with a slide-out keyboard, scroll-wheel interface and flash," Nogee said. "Not many camera phones have flash."