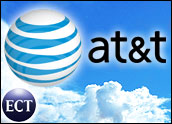 A new service from AT&T aims to give parents more control over their children's cell phone usage, the company announced Tuesday.
AT&T Smart Limits for Wireless is a Web-based service that allows a parent to set usage limits on a child's talk time, text messages, instant messages and downloads, as well as manage how and when a child can communicate, restrict access to mobile Web sites and allocate minutes among users of shared wireless plans.
"AT&T Smart Limits for Wireless enables parents to provide their children with the safety and convenience of wireless service while setting sensible boundaries for its use," said David Christopher, chief marketing officer for AT&T's wireless unit. "AT&T Smart Limits for Wireless gives parents peace of mind in knowing they will be able to keep in touch with their children but will avoid unexpected overage charges on their bill."
Setting Limits
The new service, which is part of AT&T's Smart Limits program across multiple technologies, helps parents protect children from inappropriate calls, texts and Internet content by allowing them to block numbers they deem inappropriate and filter access to content on their child's phone.
The service also lets parents establish a maximum dollar amount that can be spent on download purchases such as ringtones and games, and control the time of day and days of the week that the phone can be used.
When a child nears the established usage limit for any wireless capability, he or she will receive a warning notice; once the limit is reached, the service will be restricted.
Calls and text messages to 911 as well as numbers designated as "Allowed Numbers" are permitted regardless of restrictions. Parents can also go online and change the limits at any time.
AT&T Smart Limits for Wireless is available for US$4.99 a month for each line for AT&T wireless consumers who subscribe to a new or existing postpaid rate plan. No special handset is required.
Parental Concern
A recent AT&T survey found that 84 percent of consumers believe parental controls and safety tools are "extremely" or "very" important in keeping children safe. Nearly one-third (31 percent) of those adults said they do not feel they understand those tools well enough to protect children from today's threats.
"Children have more tools to communicate than ever before and need to learn to use them responsibly," said Stephen Balkam, CEO of the Family Online Safety Institute.
"AT&T Smart Limits for Wireless gives parents the ability to limit their children's use of text messages and teach them to use their phones more responsibly," Balkam added. "Just as important, parents can sensibly control their children's wireless access and protect their children from unwanted calls and messages."
While the new service could be helpful, it should be used only as a complement to effective parenting, Nancy Willard, executive director of the Center for Safe and Responsible Internet Use and cyberbully.org, told TechNewsWorld.
No Substitute for Parenting
"As with everything related to technology, the best approach is education and monitoring and making sure the kids gain their own self-control to handle the use of the technology appropriately," Willard explained. "Then, if parents are having continued difficulties and the lesson doesn't seem to be getting learned, they can shift to this sort of technological control."
Parents of younger children just getting started on cell phones might be particularly likely to find the service useful, she added.
Indeed, "I think it will resonate with some parents who are not just seeing and paying the bills for their kids' usage, but who also want to protect their kids," Neil Strother, wireless analyst with JupiterResearch, told TechNewsWorld.
What's Too Much?
Wireless tools can be fun and exciting, but they can also have a dark side, Strother added. "If this service helps eliminate some of that pain, it will be a good thing," he said.
There is, however, a fine balance parents must walk between giving their children independence and keeping them safe, he noted.
"Life can be tough, and sometimes kids have to go through the tough experiences to grow," he explained. "I can see both sides, but I can't help but wonder, how much control is too much? It's a tough call."