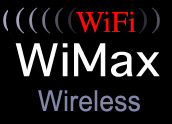 An Australian WiMax operator — or rather former operator — reportedly lambasted the technology last week at the WiMAX World Asia 2008 international conference held in Bangkok, Thailand. Buzz Broadband's CEO Garth Freeman told the audience the technology is a "disaster" which, when deployed, "failed miserably," according to a report from telecom publication CommsDay Australasia.
Freeman warned conference attendees about WiMax, claiming it may not work, and said that the technology was largely hype, as the majority of deployments are still trials.
Freeman's comments are a stark contrast to remarks he made just 12 months earlier at the 2007 WiMAX World Asia conference. At that time, just a few months after Buzz Broadband had deployed its own WiMax network, his comments were had a more positive slant. While he acknowledged certain issues with indoor coverage, the company had signed up some 5,500 subscribers in less than 60 days using voice over Internet protocol (VoIP) as the service's main selling point.
Freeman and BuzzBroadband have reportedly decided to part ways with WiMax due to issues with the company's WiMax deployment. According to Freeman, the technology lost non-line of sight performance just 2 kilometers from the base station. Indoor performance, he said, fared no better, with latency rates lasting as long as one second and performance slipping at just 400 meters.
A Bill of Goods?
Intended as an alternative to wired broadband delivery methods such as cable and digital subscriber lines, WiMax technology theoretically should have a coverage area of up to 50 kilometers, or just over 30 miles, from the base station, according to the WiMax Forum, a consortium of operators, component and equipment companies.
The WiMax Forum had no comment about Freeman's criticisms but pointed out that there have been 206 successful deployments of the service.
To fully understand the validity of Freemen's criticism, one must know the context under which it was made, contended Instat analyst Daryl Schoolar. For a company that pushed the service to consumers with an emphasis on VoIP features, such an extended latency period would have made any voice calls irritating at best for users. It would also have affected other Internet-based applications.
"They're using 802.16d, and the 'd' doesn't have all the MIMO (multiple input multiple output) and all that to help coverage and non-line of sight that the 802.16e does. But just because one company has a hardware failure, it's very difficult without really getting in to see everything they did to be able to say it was them versus the technology," Schoolar told TechNewsWorld.
Not So Fast
Buzz Broadband's former hardware partner, Airspan, has come to the defense of WiMax and suggested that Buzz Broadband's problems were due to insufficient investment, cost-cutting and rejection of help from Airspan and a third party.
"Very early in the relationship, Airspan technical services determined that Buzz's backhaul network was considerably under-dimensioned — again to save cost — and lacked sufficient QoS (quality of service), and that these factors were the direct cause of VoIP quality issues in the network," said Declan Byrne, chief marketing officer at Airspan.
"In the case of Mr. Freeman's company Buzz Broadband, we exhausted all avenues to help this customer re-engineer their core network and resolve these service issues. In the end, with Mr. Freeman rejecting help from the outside, the technical and financial resources of Buzz Broadband were not sufficient to deploy a functioning network to the satisfaction of its customers. We regret the distress caused by Buzz's poor network architecture decisions to the customers in need of broadband Internet access and VoIP," he added.
"Networks are very complicated issues and there are a lot of moving parts to it," Schoolar noted. "What if he did do substandard work with his backhaul? That's a big issue with any kind of broadband network. You can take your WiFi access point in your house and hook it up to a dial-up modem and you're going to have a slow connection. But that's not the fault of the WiFi access point," Schoolar noted.
One Bad Apple?
The WiMax flap comes in the midst of a US$5 billion WiMax rollout by Sprint. The wireless company announced plans to build out a WiMax network back in mid-2006. Backed by Intel, Motorola, Nokia, Nokia Siemens Networks and Samsung, Sprint's Xohm network launched at the end of 2007 in Chicago, Baltimore and Washington, D.C. The company plans to make the service available in a number of additional markets beginning in April 2008.
Clearwire, another major player in the WiMax camp, announced a partnership with Sprint in July 2007. Together, Sprint and Clearwire are the largest holders of 2.5 GHz radio band, one of three licensed band along with 2.3 GHz and 3.5 GHz.
The plan was for the two companies to share the costs of creating the nationwide network and facilitate access of each company's subscribers by permitting them to roam. However, by the end of 2007, that deal was no longer viable.
"There is a big push right now in the U.S. from Sprint and Clearwire. They're talking about covering up to one third of the U.S. population this year," Schoolar pointed out.
Although AT&T and Verizon have opted to pursue a different next-generation technology, LTE (Long Term Evolution), Freeman's deleterious comments should not have a negative overall impact on WiMax, said Amy Lind, an IDC analyst.
"There are a number of trials and commercial deployments of WiMax globally that are successfully delivering broadband Internet access to end-users, notwithstanding Freeman's criticism and decision to shut down Buzz Broadband's offering," she told TechNewsWorld.
"I doubt that Freeman's negative comments or Buzz Broadband's less than successful experience with deploying a WiMAX network will have a marked impact on the WiMAX market. Although Freeman does have a point about the hype surrounding WiMAX, we are seeing successful trials and commercial deployments of the technology, which is why I don't think it will greatly impact the market momentum that we have seen," she added.
Concluded Schoolar: "I would take what this guy said worth a grain of salt. There are a lot of variables to it."