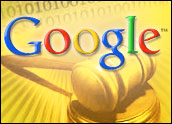 A man in Melbourne, Australia, won a defamation case against Google over the search engine's image results.
According to The Age, the plaintiff, Michael Trkulja, contacted Google in 2009 requesting that the site remove images linking him to former meth kingpin Tony Mokbel.
Google used the innocent dissemination defense, arguing that it hadn't published the materials in question and was simply indexing information found elsewhere.
The court wouldn't have it, though, asserting that Google was still liable for the image results because it failed to take steps to remove the content, even after being specifically asked to do so.
Trkulja also charged that Google search results linked him to Melbourne Crime, a now-defunct site. However, according The Age, the jury absolved Google from the search results aspect of the case because Trkulja had incorrectly filled out a form about the content to which he objected.
Trkulja filed and won a similar case against Yahoo earlier this year, netting him about US$230,000 in damages.
A ruling on damages will be issues next week.
Megaupload Reboots
Kim Dotcom, the German-born founder of file-sharing site Megaupload who is now holed up in New Zealand and wanted on piracy, fraud and laundering charges in the U.S., announced Thursday that he is launching a new file-sharing platform.
According to Reuters, the new online storage service, called Mega, will be up and running in early 2013 — just prior to Dotcom's extradition hearing, which will begin in March. The new cloud-based site will operate with non-U.S. hosting companies and non-U.S. domains so as to avoid being shuttered by authorities.
Megaupload, shut down last January, was one of the Web's eminent spots to find illegally uploaded movies and television programs. The U.S. government claims that Megaupload accumulated $175 million in revenue.
A statement on the Mega website told potential users that they are responsible for the content that gets uploaded. That said, people will indeed be able to upload music, films and TV shows (in addition to more benign items like photos and text files).
Like the new Mega site, notorious file-sharing site The Pirate Bay is now also cloud-based.
Russia Enacts New Web Law
A law that authorities claim protects children — and that human rights groups claim increases censorship — has taken effect in Russia.
According to the BBC, the law allows the government to take offline websites deemed inappropriate, and to do so without a trial.
The law is designed to protect children from websites that feature sexual abuse, offer details about suicide, promote drug use and solicit pornography, the government says.
Should targeted websites be immune to a government shutdown, then Internet service providers and web-hosting companies will be forced to restrict access.
While children should of course be protected from dangerous and inappropriate materials, the government might target "democracy-oriented sites" as well, according to a human rights advocate in St. Petersburg quoted by the BBC.
Russia's top search engine, Yandex, has also protested the law, as have social media portal mail.ru and the Russian-language Wikiepedia, according to the BBC.
UK Official Unloads on US Social Media
On Wednesday, Google, Facebook and Twitter took flak for — well, a lot of stuff.
According to The Guardian, the companies were "putting a new and costly burden" on public resources, said Helen Googman, a member of parliament. They are forcing teachers, police and social workers to deal with online harassment, and the companies aren't paying enough taxes, she said.
While the harassment complaint was perhaps a novel one, the tax issue is ongoing. Indeed, other U.S. companies — namely Amazon, eBay and Starbucks — have also come under increased scrutiny for how they file taxes in the UK.
According to Goodman, Facebook's UK advertising sales were north of $275 million, yet the company paid less than $500,000 in taxes; Twitter reportedly paid $0.