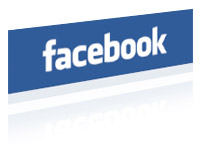 Australian police are investigating an Aussie who is openly advertising and, presumably, selling marijuana on Facebook.
The dealer, who operates under the pseudonym "Rick Kush Dispenser," has posted advertisements for multiple strains of marijuana on a "swap and sell" Facebook page that is generally used for clothes, children's toys and electronics. That page, created in Melbourne, has more than 6,000 members.
Under the headline "Face-bong," Aussie radio station 3AW published screenshots of ads asking interested parties to send private messages.
In addition to "quality cannabis," Mr. Kush Dispenser — apparently without irony — touts "discreet selling."
The situation hearkens to the website "Silk Road," a marketplace where people could buy all variety of drugs. That site was shut down in October, but it has proved difficult to weed out completely.
Snowden Docs: US Stored UK Citizen Data
Phone, Internet and email records of British citizens — citizens not suspected of wrongdoing — have been stored and analyzed by the NSA, according to documents from Edward Snowden and reported by The Guardian.
The arrangement reportedly stems from a 2007 "secret deal" that was approved by UK intelligence officials. The agreement allowed the NSA to hang on to personal data that had, until then, been off limits.
Once in the U.S. databases, the information is made available to the U.S. intelligence and military community.
As The Guardian points out, these revelations run counter to the idea that the so-called "Five Eyes" intelligence alliance — the U.S., UK, Australia, New Zealand and Canada — do not spy on one another.
[Source:The Guardian]
LG TVs Suspected of Snooping
South Korean electronics company LG is investigating whether or not some of its TVs are sending details about owners' viewing habits to LG.
The investigation comes on the heels of a blog post by British IT consultant Jason Huntley. In the post, Huntley alleged that his "smart TV" was sending data about which channels he was viewing. The post also alleges that LG TVs upload information about devices plugged into via USB ports.
UK authorities are also looking into the allegations, which, if true, could put LG in breach of privacy laws.
[Source:Doctor BeetviaBBC]
Huge Viewership for Computer Game Championship
Some 32 million people watched last month's world championship of the computer game League of Legends, creator Riot Games announced this week.
The 2013 final took place at Los Angeles' Staples Center, home of the Los Angeles Lakers and Los Angeles Clippers professional basketball teams. That such a venue was called for speaks to the popularity of the event, which experienced a fourfold spike in overall viewership since 2012.
In the 2013 final, a squad from South Korea topped a team from China.
[Source:Riot Gamesvia BuzzFeed ]
Haitian Prime Minister Does Silicon Valley
Haitian Prime Minister Laurent Lamothe toured a handful of Silicon Valley's grandest companies, including Google, Facebook and Apple.
In addition to trying out Google Glass and taking a spin in Google's driverless car, Lamothe reportedly implored executives from the companies to share support and innovation with Haiti, which is still recovering from a 2010 earthquake that left an estimated 230,000 to 300,000 people dead.
"Technology can help us bridge the development barrier we have today," he said.
[Source:The Associated Press]