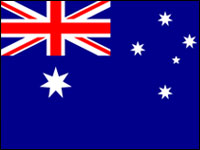 A YouTube video posted by Australian Prime Minister Tony Abbott was blocked after what national media described as "mischievous" spam reports.
The video, "Delivering on our Promises," was replaced with a boilerplate YouTube message saying that the video had been removed because of "a violation of YouTube's policy against spam, scams and commercially deceptive content."
YouTube said the original video was nixed because of human error: Users — presumably users who don't like Abbott — flagged the video, prompting YouTube to take it down without realizing that the complaints were likely fueled by partisanship. (The review of the complaints is believed to have taken place outside of Australia, which might have added to the confusion.)
Abbott's office said that YouTube apologized for the mistake; the video is back online.
[Source: Sydney Morning Herald]
Kerry Tries to Salve NSA Wounds in Germany
Secretary of State John Kerry was in Berlin late last week insisting that despite a National Security Agency-induced "rough patch," the U.S. and Germany still have a strong bond.
Germany has long been irked about NSA surveillance — even before revelations that the U.S. snooped on Chancellor Angela Merkel's phone.
Kerry made a pit stop in Berlin to discuss spying before heading to a security conference in Munich.
Kerry euphemistically described the recent tumult between the U.S. and Germany as "bumps in the road," but offered neither an apology nor a promise to call off the surveillance.
[Source: The Associated Press]
Report: Belgian Cryptographer Phished by US and/or UK
The U.S. and/or Britain lured Jean-Jacques Quisquater, a Belgian cryptographer, into clicking on a fake LinkedIn invite, thereby infecting his computer with malware, according to a Belgian newspaper report.
Quisquater's cryptography acumen is credited with shaping card payment systems around the globe. The malware implanted on his computer is believed to have allowed authorities to track Quisquater's work and communications with firms, perhaps shedding light on things that spy agencies want to shed light on.
Quisquater received an award from the 2013 RSA Conference Award for Excellence in the Field of Mathematics, which touted his "major impact on the early development of the smartcard industry."
The Quisquater hack was unearthed by Belgian newspaper De Standaard as it was investigating Edward Snowden leaks about Belgamcom, Belgium's preeminent communications outfit, which was targeted by British surveillance.
[Source: De Standaard via The Register]
Amazon Faces Tax Queries in Britain
Royal London Asset Management, or RLAM, considered reneging on an investment in Amazon because of its propensity to skirt taxes.
RLAM, one of London's top fund managers, confirmed that it wrote to Amazon asking for clarification on tax levels, as well as where the company paid its taxes.
As with other U.S. tech giants, Amazon has long fielded questions in Britain regarding its tax practices, which sometimes are perceived as clever or sinister, depending on how you look at it.
For example, in late 2012, British media questioned Amazon's practice of charging a 20 percent VAT (value-added tax) on UK book sales, even though profits from said sales were booked in Luxembourg, which has but a 3 percent VAT.
[Source: The Guardian]
LinkedIn Eyes Growth in China
LinkedIn is going full speed ahead with plans to penetrate the Chinese market.
Unlike its U.S. social network brethren Facebook, Twitter and Google+, LinkedIn is for whatever reason not banned by China's zealous Internet censors.
The company recently appointed a president for China, George Shen, and has set about integrating its accounts with users' profiles on WeChat, a 300-million-person-strong messaging app akin to WhatsApp.
Experts reportedly are optimistic about LinkedIn's chances, because there is at present no established domestic competitor. While Renren acts as the Middle Kingdom's de facto Facebook and Sina Weibo functions as the nation's Twitter, LinkedIn seems to be positioned to become China's — well, LinkedIn.
[Source: Financial Times]