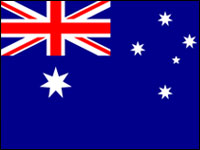 Australia has recommended changes to copyright law that would allow Aussie citizens cheaper access to IT hardware, software and digital downloads after a parliamentary inquiry found no good reason for prices to be so high Down Under.
The inquiry sought to unearth why IT prices were so much higher in Australia than elsewhere. The probe kicked off last year, and in February the heads of some giant U.S. tech firms — Apple, Adobe and Microsoft among them — were summoned for a public hearing.
Prices for computer products are often 50 percent higher in Australia than elsewhere. Adobe has claimed that its products cost more because of local packaging and transports costs, while Apple cited copyright fees.
Those claims, however, seem to have fallen on deaf ears, as the investigation's final report said that "price differences … cannot be explained by the cost of doing business in Australia."
The report suggests a handful of potential moves to rectify the problem, such as removing restrictions on gray market imports and changing the Copyright Act to "secure customers' rights to circumvent technological protection measures." There is also mention of creating a "right of resale" for digital goods. [Source: The Register]
Man Arrested Following Twitter Harassment of Women's Advocate
A 21-year-old in the United Kingdom has been arrested after he reportedly bombarded a feminist campaigner with Twitter harassment, including threats of rape.
The victim of the Web-based abuse was Caroline Criado-Perez, who had orchestrated a campaign for women to appear on British currency. Criado-Perez said the tweets began the same day it was confirmed that author Jane Austen would grace new 10 pound notes.
Criado-Perez went to the police after what she says was roughly 50 abusive tweets per hour for 12 hours.
British government officials complained that Twitter's response — the company advised Criado-Perez to go to the police — was weak, claiming the social media platforms are responsible for such abuse.
An online petition was launched to coax Twitter into installing a "report abuse" button.
[Source: The BBC]
More than 8 percent of UK Web Traffic Goes to Porn
In the UK, 8.5 percent of all Web clicks last month were for legal pornography sites, according to The Guardian.
The 8.5 percent tally exceeds the share for shopping, social networks and news, the outlet reported.
The only categories to exceed the porn rate were search engines and arts and entertainment, which includes YouTube. Those two logged 15.7 percent and 9.5 percent, respectively.
The figures are particularly relevant in light of British prime minister David Cameron's ongoing crusade to force Internet service providers to block pornography by default, thereby forcing the porn-viewing public to opt in for such pages.
The Guardian's figures, which come from the Israel-based analytics company SimilarWeb, do not include mobile traffic. The figures only track clicks, not the total volume of Web traffic, and they omit illegal searches for child abuse.
More than 8 percent of Google UK searches over the past three months led to adult content, according to SimilarWeb.
The world average of porn-clicks is reportedly 7.7 percent, while the U.S. is at 8.3 percent.
[Source: The Guardian]
Apple's New – and Old – China Problem
China Labor Watch issued a report saying that Apple is nowhere near rectifying the problems with its suppliers in China.
The report looked at three factories, two in Shanghai and one in Suzhou, which are integral to Apple's operations. Excessive work hours, women being forced to quit during pregnancies and environmental pollution were among the problems found.
The factories that were investigated, owned by Taiwanese electronics manufacturing company Pegatron, also produce items for Nokia, Sony, Panasonic, Del and others. So it's not like Apple alone is responsible.
[Source: Tech In Asia]