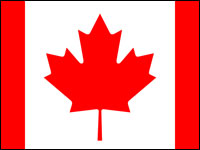 Google's Street View team has captured images of polar bears in northern Canada, a successful end to its first-ever wildlife-specific quest.
Google Street View has long been in the business of capturing things other than streets, including, for example, the world's tallest mountains and Antarctica. These photo-mapping quests aren't always without incident — there have been concerns about a dead donkey and some bent fenders — but the polar bear mission seems to have gone well. Google reportedly captured 360-degree images of sea ice, arctic plains and, as planned, polar bears.
The bear images were put online Thursday.
[Source: The Globe and Mail]
Taxi Apps Nixed During Shanghai Rush Hour
Making like Beijing, Shanghai's city government is restricting the use of taxi booking apps.
The apps will be off-limits for cab drivers during rush hour periods, and forbidden outright for private vehicles licensed for hire.
Chinese tech giants Tencent and Alibaba have been waging something of a taxi app war, prompting them to offer rebates to drivers and riders in an effort to lure customers. Together, the two companies' taxi-booking apps account for about 90 percent of the Chinese market.
Taxi app drama is nothing new in China. Beijing authorities have gone back and forth on taxi-booking apps, and even tried to launch their own app (without much success).
There have been complaints in China that flagging down a taxi has gotten increasingly difficult because drivers are keen to pick up people who agree to pay accelerated rates on an app.
Taxi apps have attracted more than US$40 million in investment the past two years, according to iResearch.
[Source: Reuters]
'Innocence of Muslims' Barred by Judge
A U.S. federal judge ruled Wednesday that YouTube must take down Innocence of Muslims, the film linked to protests throughout the Middle East in 2012, as well as to the deadly attack on the American embassy in Benghazi, Libya.
The director and producer of the 14-minute film, Mark Basseley Youssef, was ruled to have tricked actress Cindy Lee Garcia and infringed her copyright to her performance. Garcia contends that she was led to believe the film was an "adventure" flick about ancient Egypt called Desert Warrior.
Garcia's performance, according to Chief Judge Alex Kozinski, "was used in a way that she found abhorrent and her appearance in the film subjected her to threats of physical harm and even death."
The copyright issue — not the film's absurdity or incendiary "plot" — was the only thing being analyzed by the court.
Despite multiple countries banning the website because of the film, YouTube had contended that the content of the film didn't run afoul of its terms of service. Following this ruling, however, the video was promptly nixed from the site, much to the chagrin of no one.
[Source: Daily News (New York)]
Defunct Bitcoin Exchange Head Speaks
Mark Karpeles, the head of disappearing Bitcoin exchange Mt. Gox, issued a statement saying he is working overtime to find a solution to his company's problems.
In a two-paragraph statement, Karpeles said that he is still in Japan, where Mt. Gox is (or perhaps was) based. There is no clear answer to why the website suspended trading and went offline Tuesday, but suspicions abound that it was hit by a crippling theft, thereby sapping it of its Bitcoin reserves.
Mt. Gox was one of the world's biggest Bitcoin exchanges, and its disappearance/insolvency/whatever has cast doubt on the future of the digital currency.
Multiple parties are working to find a "solution to our recent issues," Karpeles vowed, but he added precious little in the way of details. Like, say, what the issues are, who is working to fix them, or when trading will resume.
[Source: The Associated Press]