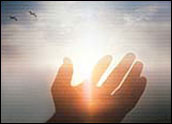 A cemetery in Shenyang, the capital of China's Liaoning Province, will become, for lack of a better term, interactive.
With mobile devices, people will be able to scan a quick response code on graves of people whose relatives have requested the feature. Scanning this code will allow visitors to learn about the person's life; they can also access a Web page where relatives and friends can upload photos or video.
QR codes are used in China at restaurants, malls, movies and elsewhere.
While the announcement provoked scorn among Chinese netizens, a handful of people have already applied for the service.
[Source: People's Daily]
EC Probes iPhone Deals
Prompted by informal complaints, the European Commission is probing Apple's iPhone deals with European mobile operators.
The extent of the investigation — and potential scale of Apple's violations — is not entirely clear, but the office of the Commission's competition commissioner confirmed that it is indeed looking at the iPhone deals.
Speaking in a thick bureaucratic dialect, a spokesperson added that the EC is "monitoring the situation," and that while there have been no "formal complaints," it has nonetheless been "made aware" of Apple's distribution practices for both the iPhone and iPad.
The complaints reportedly focus on Apple's suspected preferential treatment toward large carriers in France. Apple's insistence that carriers accept its terms, including sales quotas and financial responsibility for unsold iPhones, may also be problematic to European regulators or rivals.
Apple has said that its contracts are in full compliance with local laws wherever it does business.
Apple is also taking heat in Europe for its warranties. Most Apple products come with a one-year warranty, which does not meet Europe's two-year protection demand.
[Sources:The New York Times, ZDNet]
ZTE Banking on China to Reverse Fortunes
Chinese telecommunications company ZTE is hoping that China's burgeoning smartphone and 4G markets can pull it out of an overexpansion-induced tailspin.
ZTE has been zealously expanding outside China since the mid 1990s, but that strategy finally caught up to it in 2012, when the company reportedly lost hundreds of millions of dollars. It was the first loss since ZTE went public in Hong Kong in 2004.
Now, though, ZTE is turning its gaze back to China, hoping to land 4G network contracts with China Mobile, China Unicom and China Telecom. That trio's plans to spend more than $55 billion this year on network expansions prompted a ZTE spokesperson to say that the Chinese market was "like a gold mine." China Mobile, the world's top carrier with more than 700 million subscribers, plans to build 200,000 4G base stations in more than 100 cities.
The Chinese government, which tightly regulates the telecommunications market, is expected to issue 4G licenses this year.
ZTE will be one of the major beneficiaries, as it, along with Huawei, figures to receive the bulk of the contracts.
It will be a much-needed shot in the arm for ZTE, which received a US$20 billion loan from China Development Bank last year.
[Source: Reuters]