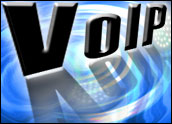 Users of Pudding Media's free, new Internet phone service might want to watch what they say, because the system listens for keywords in their phone conversations and displays related ads on their computer screens.
A consumer talking about movies, for example, may see links to trailers, reviews and show times for nearby theaters. A sports fan talking about a favorite team, meanwhile, may see commentary and game statistics.
The service is designed to enable free calling for consumers through advertising offers that get served based on the topics they are discussing. In so doing, it allows mobile carriers, Internet telephony providers and Web publishers to offer new ad-supported calling plans, the company said.
"Pudding Media's platform marries telecommunications and advertising to benefit everyone," said Ariel Maislos, CEO and cofounder of the San Jose, Calif.-based startup. "Consumers gain a cool new dimension to their calls with more interesting, timely information and advertising that seamlessly bridge their virtual and real-world experiences; brands reach consumers with more targeted, relevant offers; and communications providers gain a new revenue stream."
Beyond VoIP
A beta version of Pudding Media's service is currently available on its Web Site, where consumers can test it out by entering a phone number and making a free call to any number in North America.
Large-scale voice-recognition software is at the heart of the server-based system, and tens of thousands of key words have specific content linked with them, Maislos told TechNewsWorld. So, when a consumer speaks any of those words during a phone conversation, the linked ads, entertainment or other information is automatically sent to their computer screen.
Eventually, Pudding Media plans to support fixed-line and mobile calls in addition to voice over Internet protocol (VoIP), enabling advertisers to send location-specific offers in real time, the company said.
Privacy Concerns
Pudding Media's advertising model is similar to the one underlying Google's Gmail service, which serves ads based on the contents of the user's e-mail correspondence. That concept initially raised privacy concerns among potential users, and it seems likely Pudding Media's service will too, despite the company's assurances that nothing is saved.
"The consumers we've observed have been excited," Maislos asserted. "They were excited because it's a high-quality service and because it generates not only advertising but also useful information."
Nevertheless, not everyone is so sure consumers will accept having their conversations monitored, raising questions about the targeted ad model's long-term viability in the voice realm.
Fear of Listening
"What people really don't like is the impression that someone is listening to their conversation," Keith Nissen, principal analyst with In-Stat, told TechNewsWorld. "If you give the impression that voice calls are being recorded or monitored in any way, shape or form, people will not go for it one bit."
There's also the question of what proportion of voice conversations will even have content suitable for advertising, Nissen added.
"A lot of phone conversations involve discussions like, 'how are you doing?'" Nissen pointed out. "Also, having a conversation about something doesn't necessarily mean the topic is something you're inherently interested in, or that you'd be interested in buying something related to it."
Fundamental Disconnect?
On the practical side, meanwhile, "nobody really likes to make to make phone calls from a computer," Nissen added. "That's why Vonage and other providers have struggled." For consumers using handsets, meanwhile, information displayed is unlikely to be seen in real time, since the device is held up to the ear, he added.
"I think there are going to be problems with this service," Nissen concluded.
"Simply being cheaper is not a business model," he said. "When you're getting revenue from advertising, you have to fit in with the customer's preferences, and I would not sign up for anything like this. There's a disconnect here between what the technology allows and what consumers will permit."