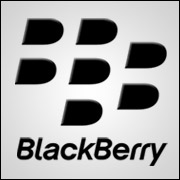 John Chen, BlackBerry's new chief executive, lashed out at T-Mobile after it sent an email to BlackBerry users imploring them to ditch their current devices and switch to an iPhone.
BlackBerry was not notified about T-Mobile's email blast beforehand, causing Chen to become "outraged" over what he dubbed a "clearly inappropriate and ill-conceived marketing promotion."
Many a BlackBerry user subsequently asked if T-Mobile was halting its sale and support of BlackBerry. These questions prompted T-Mobile CEO John Legere to tweet, "BlackBerry users, I'm hearing you loud and clear. Let me work with the team and get back with you."
He later tweeted that T-Mobile was indeed continuing its BlackBerry service. T-Mobile followed that with an announcement that it would be offering expedited shipping of BlackBerry devices.
[Sources: BlackBerry, the Los Angeles Times]
Assange Upset That NSA Spied on WikiLeaks
Julian Assange, the editor-in-chief and spokesperson for secret-spilling website WikiLeaks, has called on the White House to investigate what he claims was illegal National Security Agency spying.
Good luck with that.
WikiLeaks recently released U.S. government documents asserting that the NSA — along with its British surveillance brethren, the GCHQ — tracked people with links to WikiLeaks.
Assange's response, published on the WikiLeaks website, reads as one might expect (the NSA's actions were "reckless and illegal" and that sort of thing). However, Assange took his rhetoric a step further, calling on the White House "to appoint a special prosecutor to investigate the extent of the NSA's criminal activity against the media, including WikiLeaks… ."
Assange has taken up residence in the Ecuadorian Embassy in London, where he is hanging out to avoid extradition to Sweden, where he is wanted on allegations of sexual offenses.
China Clarifies Qualcomm Beef
China's anti-monopoly regulators on Wednesday said that U.S. chip giant Qualcomm was suspected of overcharging and abusing its market position.
If found in breach of Chinese law, Qualcomm could be hit with fines of more than US$1 billion.
News broke that China was targeting Qualcomm last November; a few weeks later, authorities told state media that they had the goods on Qualcomm. Alas, nobody ever bothered telling Qualcomm what, exactly, it was in trouble for.
China upped its investigation (and public ridicule) of Qualcomm just as the country was rolling out 4G capability. Qualcomm, it so happens, is a leader in 4G technology, giving rise to theories that Beijing is trying either to bolster its leverage with Qualcomm or to prop up domestic suppliers.
[Source: Reuters]
NZ Court: Kim Dotcom Raid Legal
A New Zealand court ruled that police acted legally in their raid of the mansion belonging to Kim Dotcom, founder of the now-defunct file-sharing site Megaupload and its successor, Mega.
The decision overturned a previous ruling that found the January 2012 raid was unlawful because the warrants were bunk.
U.S. authorities, who claim that Megaupload netted nearly $200 million and cost copyright owners north of $500 million, have long been trying to extradite Dotcom to the U.S. to face a plethora of copyright-related criminal allegations.
[Source: AFP]
Philippines Clarifies 2012 Internet Law
The Philippines Supreme Court on Tuesday ruled that online surveillance is illegal without a court order, and that online libel is a criminal offense.
The decisions were doled out in response to petitions of a 2012 cybersecurity law that some had complained was unconstitutional. The law will remain mostly intact, however, save provisions that allow for real-time collection of online data and shuttering a website without due process.
Some people, including the left-leaning New Patriotic Alliance and various journalist groups, are irked that the libel-equals-criminal-offense section was upheld; they fear that such a rule will be used to stymie free speech. The max penalty for libel is 12 years in prison or a fine of about $4,400.
[Source: The Associated Press]