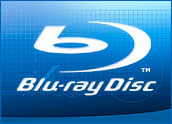 Flush from its high-definition DVD format war victory over Toshiba, Sony is beginning to enhance its Blu-ray platform with new interactive features and discs that take advantage of them.
The company's movie division, Sony Pictures, plans to release its first two Blu-ray discs April 8, enabled with new technology it calls "BD-Live." "Walk Hard: The Dewey Cox Story" and the 2000 Arnold Schwarzenegger action flick "The 6th Day." The two Sony titles join "War" and "Saw IV" launched by Lionsgate in January.
Last week, Sony also announced that an upcoming firmware update for the PlayStation 3 (PS3) will push out its BD-Live technology, also known as "Profile 2.0." The upgrade will make the PS3 the first Blu-ray system able to access enhanced Profile 2.0 content.
Scheduled for the end of March, the update will enable PS3 users to enjoy interactive features such as downloadable video content, ringtones and games available on BD-Live enabled Blu-ray DVDs.
Keeping a Low Profile
News of the PS3 upgrade comes nearly one month after Sony unveiled two new Blu-ray players the BDP-S350 and BDP-S550. Both models boast an Ethernet port for firmware updates and include Profile 2.0 functionality necessary to access the BD-Live Internet-based interactive content. They also support BonusView (Picture-in-Picture, or PiP) functionality included in some Blu-ray DVDs.
Blu-ray players built before November 2007 use the basic Profile 1.0, which is devoid of a secondary video decoder or access to the Internet. Profile 1.1, the so-called Final Standard Profile or Bonus View, brought owners the BonusView functionality with decoders for secondary PiP video and audio. This generation of players also contained 256 MB of local storage.
With Profile 2.0, Sony's next-generation Blu-ray players and the PS3 two secondary video and audio decoders as well as 1 GB of local storage in addition to Internet connectivity.
"In an attempt to get product to market quickly, [Sony] didn't finish [Profile] 2.0, or they finished it and didn't roll out the products, and therefore various products came to market [that are not BD-Live compatible]," said Joshua Martin, a Yankee Group analyst.
The BDP-S350 will be available this summer, and the BDP-S550 will be available later during the fall, Greg Belloni, a Sony spokesperson, told TechNewsWorld.
Early adopters who purchased the BDP-S1, BDP-S300, BDP-S500, BDP-S2000ES and HES-V1000 will have outdated machines on their hands. Unlike HD DVD players, all of which had PiP and could access the Internet, these machines lack an Ethernet port, meaning they cannot be upgraded to BD-Live, he said.
"However, all of the players will be able to play BD-Live enabled discs — the extra features that fall under BD-Live will not be active, but the players will be able to play the movie in its full form including full HD 1,920 by 1,080 resolution and digital surround track," Belloni added.
"It's the paradox of being an early adopter. You get the newest technology but you're generally eclipsed by whatever comes immediately thereafter. But these are features that are not make-or-break to the movie-going experience. They may be appealing to some, but ultimately if you're looking for a high-quality movie experience with NAP (network access point) and 7.1 channel audio, then you're going to get that from your player and maybe people won't feel left out," Martin explained.
All-Around Media Center
The Profile 2.0 update on the PS3 will add a host of functionality to the gaming system's Blu-ray disc player. The upgrade requires 1 GB of space on the hard drive, but will enable gamers to take advantage of a variety of downloadable content, such as bonus scenes, shorts, trailers, subtitles and ringtones, according to Sony.
Viewers will also be able to play interactive movie-based games and compete with other users in the same room or across the globe.
BD-Live, however, will not offer any enhanced content for PS3 gaming titles.
"Through the PlayStation Network, PS3 games can be enhanced after they're released through downloadable content that can offer add-ons such as new maps for a first-person shooter or new tracks for a racing game," Al De Leon, a Sony Computer Entertainment America spokesperson, told TechNewsWorld.
Other new features from the update include "resume play" to start playing a movie at the point it was stopped, even if the disc has been removed from the player, and a new Remote Play setting to enable the PlayStation Portable (PSP) to function as a remote control for music played through the PS3.
Also receiving an upgrade is the PS3's Internet browser. The browser's speed has been boosted, Sony said, and it will also stream video files directly linked from a Web page. DivX and WMV (Windows Media Video) format videos larger than 2 GB will be playable as well. Sony has also added an AV setting, "Mosquito Noise Reduction," to the DVD/BD player control panel for improved movie playback.
Interoperability between the PS3 and PSP has been further enhanced to enable users to take their favorite tunes and pictures on the go using their PSP. Users can copy a playlist from USB-connected PS3s and PSPs, making it simpler to share content between the two devices.