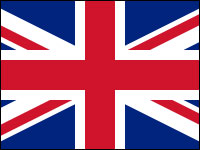 Tesco, a British-born multinational grocery store chain, plans to launch its own smartphone by the end of the year.
The device will reportedly run on Android software and have specs comparable to the Samsung Galaxy S5. Of course, the Galaxy doesn't come equipped with preinstalled Tesco services; the new phone will.
Tesco has been electronically progressive, at least as far as supermarkets are concerned. The company unveiled its own tablet last September — a new model is expected later this year — and has deployed hundreds of screens to scan shoppers' faces while they wait in line at Tesco-brand gas stations. Per the times, the information gathered from the screens will be peddled to advertisers.
[Source: BBC]
Shareholder Calls off Lawsuit Against IBM
An IBM shareholder has ended a lawsuit against the company alleging that it concealed how its cooperation with a National Security Agency spying program hurt business in China and prompted a multibillion-dollar plunge in the company's stock value.
The voluntary dismissal comes after "an extensive additional investigation" into exactly what went down in the U.S. and China, according to a lawyer for the lead plaintiff.
On Oct. 16, IBM announced that its China sales had dropped 22 percent. Its shares tumbled 6.4 percent on Oct. 17, erasing nearly US$13 billion of its market value.
These nuggets subsequently were linked to accusations that IBM lobbied Congress to pass a law that would enable it to share personal data of customers in China with the NSA, in the name of protecting intellectual property rights. The complaint also alleged that IBM concealed information about Edward Snowden's revelations having caused Chinese business and the Chinese government to cut ties with the company.
The complaint made "numerous specious and false accusations," IBM said in a statement Monday, adding that the company was pleased that the plaintiffs "have done the right thing" and dropped the case.
[Source: Reuters]
Aussie Tax App Shuts Down Online Receipt Service Amid Privacy Fears
Ingogo, an Australian taxi-booking app, shut down its online tax receipt service after learning that people could access passengers' partial credit card details and GPS coordinates.
The receipts revealed both pickup and dropoff coordinates of users, the date and time of payments, and the last four digits of customers' credit card numbers.
The issue was unearthed by one of the app's users.
The issue posed "no particular fraud risk," according to the company, given that the last four digits of a credit card aren't enough to do damage.
Taxi-booking technology has been popping up in the news quite a bit over the past year. Beijing and Shanghai each have restricted the use of such apps, for example, while France, heeding pressure from taxi-driver unions, is mulling restrictions as well.
French cabbies are a testy lot: They reportedly also have attacked vehicles used by ride-finding app Uber.)
[Source: The Age]
Virgin Mobile Aussie Chief: 'We Messed Up'
Virgin Mobile Australia "messed up," company CEO David Scribner said in a statement following a several-hour-long outages over the weekend.
A Saturday outage left hundreds of thousands of post-paid customers without service. This didn't go over so well, prompting an apology and a detailed explanation of what happened. Turns out the company's system incorrectly recognized many post-paid mobile services as prepaid services — with a credit of exactly 0.
The snafu left more than 400,000 people without the ability to send texts, make calls or use data.
[Source: Virgin Mobile via ZDNet]