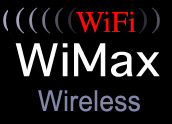 BT Group has teamed up with FON to blanket the UK with free WiFi, the companies announced Thursday.
Under the agreement, UK-based BT's roughly 3 million broadband customers can join the FON WiFi-sharing network, which has 500,000 users and 190,000 hotspots worldwide, for free. The result, the companies say, will be the world's largest WiFi network.
"This is the start of something very exciting for BT," said Gavin Patterson, a BT managing director. "Today we are launching a people's network of WiFi, which could one day cover every street in Britain. We have built a public WiFi network and 12 Wireless cities already, but today we are saying to customers, let's build a WiFi community together, which covers everywhere and serves everyone."
Grassroots Approach
The FON WiFi-sharing network takes a grassroots approach to wireless by asking each participant to share a small portion of their home broadband connection through a separate, secure channel on their wireless router. Members then share their connection with other members, for distributed coverage at no extra charge.
The deal will accelerate and complement the work BT has already done with its BT Openzone network of wireless hotspots. BT customers can opt into the new BT FON network immediately; once they receive an upgrade for their Home Hub, they will be ready to start sharing, BT said.
As part of the announced deal, BT also bought a stake in Spain-based FON, though details of the deal were not disclosed. Other investors in FON include Google, Skype, Index Ventures and Sequoia Capital.
Spreading WiFi
"BT is a fantastic addition to our roster of investors and highlights the ongoing success of FON, the enormous support from ISPs and telcos around the world and the strength of our vision to establish shared WiFi access worldwide," said Martin Varsavsky, FON's founder and CEO. "From the beginning FON users believed in the concept of sharing and in people's ability to participate in building something important that would benefit everyone. With BT FON, those beliefs have proved to be well-founded," he added.
"I think this is an interesting idea," Allen Nogee, principal analyst with In-Stat, told TechNewsWorld. "We've seen a lot of municipal WiFis not do so well, but the premise of more public WiFis is a good one."
The primary problem for many municipal efforts, Nogee added, has been a lack of subscribers — a situation that's likely to diminish as more and more people gain WiFi capabilities. Virtually every laptop and more than 100 cellular phone models now have WiFi capabilities built-in, he noted, "so there will be more usage going forward."
Questions of Coverage
BT has been more willing to experiment with cutting-edge communications technologies than most U.S.-based firms have, largely because the British government is more committed to telecom deregulation than the U.S. is, Daryl Schoolar, a senior analyst also with In-Stat, told TechNewsWorld.
Whereas most WiFi traffic tends to come from hotspots in commercial areas such as airports and hotels, the BT FON concept is an interesting one –"very grassroots and very viral," Schoolar said.
Its success, however, will depend on having enough coverage through sufficient numbers of participating members, he noted.
Residential densities tend to be higher in Europe than they are in the United States, though, so "there's probably an increased likelihood that the signal from the nearest residence might reach a place where you want to access it from, such as a park, pub or restaurant," he said.
WiFi Parking Problems?
On the downside, building construction in Europe tends to involve stone walls thicker than those in the U.S., he added, which decreases the penetration of radio signals.
A WiFi-sharing network would be less likely to succeed in the United States, he noted, except possibly in areas with high residential densities and commercial properties nearby.
Otherwise, he said, "If people started pulling up in front of my house for WiFi access, I don't think that would be a good thing for my neighbors or for me."