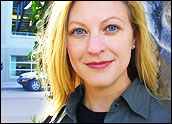 Last week, the California Public Utilities Commission (CPUC) released a key draft decision that redraws telecom laws in a forward-thinking way. If commissioners can hear above the cawing of activist groups, consumers will benefit greatly.
The Uniform Regulatory Framework (URF), an ambitious effort by the CPUC to address state industry regulations in light of rapid changes in the marketplace, is led by commissioner Rachelle Chong. It gives incumbent telephone companies, such as AT&T, Verizon, Surewest Telephone and Frontier Communications, greater freedom to respond to market forces, which in turn gives them incentives to innovate and invest. This is good news because antiquated state rules have held back industry leaders from providing new services and products.
Regulatory Disparity
California's current telecom regulatory regime is the poorly-named "New Regulatory Framework (NRF)," a bureaucratic dinosaur that treats incumbent carriers like untrustworthy monopolies, placing them in legal straightjackets that dictate the minutiae of their business operations. This 1980s relic has no place in the future of California, as NRF-regulated companies like AT&T and Verizon now face robust competition from popular cellular and Voice over Internet Protocol (VoIP) providers which are not subject to NRF rules, lightly-regulated, and face few legal constraints in the state.
Given current market demand, it's clear that continuing to allow regulatory disparity in the California telecom industry is counterproductive. As a July 2006 Federal Communications Commission (FCC) report shows, more state residents have mobile phone subscriptions than landlines, and millions of Americans are expected to sign up for VoIP in the coming years. Furthermore, consumer habits have rapidly evolved in the nation, suggesting that telecom "monopolization" is a thing of the past.
More Flexibility
With the advent of the Internet, Instant Messaging (IM), e-mail, and Short Message Service (SMS), it doesn't take much brain power to see that long phone calls and postal mail are an anachronism for many consumers, especially in the younger generation. Incumbent telephone carriers need more flexibility to price and offer services that meet fluctuating demand and rapid changes, matching their fleet-footed competitors. But some professional protestors refuse to acknowledge the changing times, and would rather throw stones at companies that seek to raise investment and value for consumers.
One such group is The Utility Reform Network (TURN), which attempts to position itself as a consumer "watchdog" organization representing state telecom consumers. With the URF decision now up for possible amendments, TURN is trying to convince Californians that telephone rates will spike in the absence of more regulatory review and red tape, hurting the poor and elderly. But that's not the case.
State and federal officials already provide California over US$1 billion in annual subsidies to artificially keep phone bills low for the state's most vulnerable communities — low-income, rural, and disabled residents. URF leaves these subsidies intact, a fact that should leave many to wonder why anyone would advocate for more bureaucrat monitoring and drawn-out proceedings.
A Step in the Right Direction
Commissioner Chong should be commended for her exemplary work with the URF proceeding and the draft decision, which runs more than 200 pages. Further deregulation is sorely needed in the telecom industry, taxed and regulated at levels only comparable to the "sin" industries — alcohol and tobacco. URF is a step in the right direction, and is hopefully the first of many from a newly-enlightened Commission.
Strengthening market forces through regulatory reform measures like URF will allow consumers to choose the telecom service and provider they want, spur industry investment, and keep economic growth moving ahead. Not doing so risks missing out on the next generation of telecommunications. Someone should inform the opponents of reform that there are great reasons for embracing the 21st century.
---
Sonia Arrison
, a TechNewsWorld columnist, is director of Technology Studies at the California-based
Pacific Research Institute
.
---