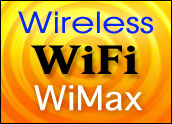 Adding another bump in the road on the way to WiMax, Sprint has delayed the nationwide launch of its Xohm WiMax network.
The launch had been expected to happen this month, but now "it's not looking like it will be April," company spokesperson John Polivka told TechNewsWorld.
"We have been working on the back-office and backhaul logistics so we can perfect the customer experience," Polivka explained.
A new date has not yet been set for Xohm's rollout, he added.
On-Again, Off-Again
Xohm is Sprint's plan for a nationwide wireless network based on WiMax, an IEEE (Institute of Electrical and Electronics Engineers) 802.16 standard designed to provide an alternative to cable and digital subscriber lines for delivering last-mile wireless broadband access. The company has been talking about it for several years, and it soft-launched the network late last year in Chicago, Baltimore and Washington.
Also last year, however, Sprint created — and ultimately dissolved — a partnership with Clearwire on a WiMax joint venture. After reports emerged late last month that Sprint was talking once again with Clearwire — as well as industry heavyweights including Comcast, Time Warner, Intel and Google — about forming a WiMax coalition, many attendees at the CTIA Wireless trade show this week were expecting some kind of major announcement.
That news, however, never came.
Smaller News
Instead, a small trickle of WiMax announcements were made, most notably the debut of Nokia's N810 Internet Tablet WiMax Edition, a pocket-sized device that uses the Xohm network and will be available during the first half of this year.
Samsung Telecommunications America announced the midyear availability of the Samsung E100 PC Card as well as shipment in the fall of the Samsung Q1 Ultra Premium Mobile PC; both devices will operate exclusively on Xohm.
Also at CTIA, Everex announced its plans to embed WiMax wireless capability in an Ultra Mobile PC powered by VIA's new C7(R) processor.
Sprint itself, meanwhile, announced the Xohm Application Developer Program, expected in May, to provide the global WiMax developer community with the tools to create products for Xohm's customer base.
Without a concrete plan for Xohm, however, enthusiasm for those related announcements could be hard to come by.
Struggling to Compete
WiMax is a big bet for Sprint, which is struggling to compete with leaders AT&T and Verizon Wireless in the U.S. mobile market. The company lost nearly US$29.5 billion and 683,000 customers in the last three months of 2007, and more losses are expected.
Now that its WiMax plans are not unfolding as smoothly as expected, some are beginning to wonder if the technology and the company are in trouble.
"Sprint has gone through major changes in the last few years, including spinning off Embarq and acquiring Nextel," wireless industry analyst Jeff Kagan told TechNewsWorld.
Former Sprint CEO Gary Forsee, meanwhile, resigned in October after Sprint posted more than a year of customer losses. He was replaced by Dan Hesse.
'Not Going Away'
"They've had troubles making it work, but now it's a different company and Hesse is an exceptional CEO," Kagan said. "It may take a few years, but I have faith that Sprint is not going away."
As for WiMax, "I think it will be a hit," Kagan asserted.
"After all the changes at the company, now they're getting back in, but in a different way, involving a variety of companies," he explained. "That changes WiMax's chances of success. They were very high to begin with, but now it makes perfect sense."
Solid Technology
None of the companies involved will want the effort to fail, Kagan noted. "They'll be pumping dollars into it so it can be rolled out across the country."
There has never been a problem with Sprint's technology. "They hit a bump, and now they're repairing things," he said.
Rather, as the mobile Internet continues to evolve, WiMax "is a natural, from what I've seen and heard," Kagan added.
"I don't believe the doubts at all," he concluded. "That goes against everything I'm hearing."