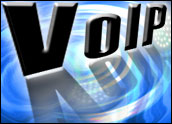 You move into a new neighborhood, and you need telephone services. Who should you call? In the past, your selection was limited to the local phone company or one of the long distance carriers. Recently, a third option emerged: your local cable television operator.
After years of talk about delivering voice services, cable operators are now aggressively moving into that space. "With the maturation of Voice over IP services, cable providers now feel that they have a service that stacks up quite well when compared to traditional telephony services," said Michael Paxton, an industry analyst with market research firm In-Stat/MDR Inc.
Indeed, cable companies have been closely monitoring VoIP's evolution and examining how it could enhance their business. VoIP enables these vendors to market a wider array of value-added services, such as unified messaging, video calling and Web conferencing.
Bundling Power
Another enticing feature is that cable companies can run these services over their cable modem networks. This capability helps maximize use of their networks and also delivers services more economically than traditional vendors.
Telephony services are a key component in integrated service suites. Rather than offer autonomous video, Internet access and telephony services, cable companies want to provide bundled packages to consumers. Bundling enables them to spread operating costs out over a larger base of services. This enables them to offer lower prices, which should attract more customers.
Bundling also decreases the likelihood that users will switch services. "Churn is a major problem for cable companies, and the more services users receive from a service provider, the less likely it becomes that the person will switch to a competitor's offering," said Kate Gerwig, an analyst at market researcher Current Analysis Inc.
Bundling has proven popular: Cable vendors report that nearly a one-third of their customers buy multiple services.
Right Time
With this in mind, these firms have been adding VoIP services to their service repertory. Cablevision Systems and Charter Communications waited on the sidelines for VoIP to evolve and now rely on it for all of their voice services.
"Companies like Cablevision and Charter serve tight geographic areas, so it has been easier for them to add VoIP services than cable companies with large service areas," noted Lindsay Schroth, senior analyst at The Yankee Group.
Cox Communications and Comcast Corp. did not wait for VoIP and instead delivered voice services based on the Public Switched Telephony Network (PSTN). Comcast has about 1.2 million customers with PSTN phone services that run over cable lines; these customers came from acquisition of AT&T Broadband in 2001. Yet in the fall of 2004, Cox and Comcast announced plans to migrate their telephony services to VoIP. They will support their existing PSTN customers but plan to use VoIP as they expand their voice business.
In preparation for delivering VoIP services, the cable companies had to address a number of technological challenges. Call quality is an ongoing concern on VoIP networks. When information travels over the Internet, it is difficult for voice services providers to ensure that information moves from the sender to the receiver in a timely manner.
Assuring Quality
"The cable companies have designed their voice services so they don't travel over the pubic Internet, and instead run over cable vendors' private data networks," In-Stat/MDR's Paxton told TechNewsWorld. "That approach enables them to exercise the control needed to ensure high voice-call quality."
Powering each line has been another issue. Traditional networks are able to operate during power failures, but IP services need electricity in order to function. To address this problem, cable companies have had to develop sophisticated battery back-up systems that automatically are turned on if a power failure occurs.
These services providers have had to learn how to develop and support new applications, such as directory assistance, operator service and international calling capability. They must also support monitoring under the Communications Assistance for Law Enforcement Act. "Cable companies have pumped a lot of money into integrating their back office systems, billing and customer care, so they can offer seamless service to their customers," The Yankee Group's Schroth told TechNewsWorld.
As a result, the industry had reached a crossroads. "The cable companies spent a lot of time during the past few yeas doing the prep work needed to offer VoIP services," In-Stat/MDR's Paxton told TechNewsWorld. "Now, they are ready to aggressively market them."
Threat to Telcos
The cable companies present a noteworthy threat to the telcos. In the high-speed data access market, cable modems sales have outpaced DSL installation by a factor of almost two to one.
But the telcos have their own strengths. They have more experience with voice systems and have developed richer service suites. Occasionally, the cable companies cannot provide the same level of flexibility as the telcos: They may not support four-digit dialing for a company's internal calls or may not be able to offer enough unique telephone numbers to a support a large company.
Wireless communications may emerge as the silver bullet telcos need to fend off cable competition. Wireless services have become quite popular among businesses and consumers. Many telcos have wireless operations and are able to offer a quadruple bundle that cable companies cannot match — at least at the moment.
Whether telcos or cable companies will win the voice services battle is unclear, but "This year should be exciting because cable companies are moving aggressively into the telephony market," concluded Current Analysis' Gerwig.