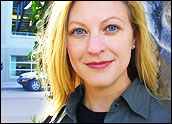 About a month ago, a bi-partisan group of senators released a statement supporting cable franchise reform. Now key members of the House of Representatives appear to agree. At this rate, consumers might actually see national reform that will slash cable bills and make video service more innovative and interesting.
For years, consumers have yearned to escape the nasty "cable guy" who continually raises prices and makes consumers sit around endlessly waiting for service. But those annoyances weren't the only dysfunctional effect of the local government-enforced cable monopoly. With technological advances forcing a debate over cable franchise reform, other horror stories are streaming out to the general public, some of which involve demands that the cities made of the cable companies.
Special Favors
That local elected officials would take advantage of their power to grant exclusive rights to service a cable area is perhaps not surprising, but it is wrong nevertheless. For instance, one city requested that, in addition to other requirements, Verizon turn over a parking lot for use as free parking for a library.
Another city requested free television for every "house of worship" and a 10 percent video discount for select customers. Yet another asked for a new recreation center and pool. Cable bills were shooting up every year partly because of these abuses of power, and now that it has been exposed, it's time for serious reform.
Fortunately, reports last week from Capitol Hill say that House leaders such as Energy and Commerce Committee chairman Joe Barton (R-TX), Telecommunications and the Internet Subcommittee chairman Fred Upton (R-MI), and Reps. Chip Pickering (R-Miss), John Dingell (D-MI), and Edward Markey (D-Mass) have agreed on the idea of a national cable franchise for America. Given that these representatives join Senators like John Ensign, John Kerry, Jim DeMint, John Rockefeller, John McCain and Gordon Smith in supporting the idea, consumers could actually get effective legislative relief from an outdated system that promotes high prices and reinforces questionable local government behavior.
Revise the Regulatory System
The old franchise system was based on the idea that, because of economies of scale, cable had to be a monopoly service. Now that competition is available from a variety of technologies, such as satellite and the Internet, it's time to revise the regulatory system. A group of well-respected economists, including former FCC chief economist Thomas Hazlett, argued for such a regulatory upgrade in a statement released by the AEI-Brookings Joint Center for Regulatory Studies earlier this month.
Concerned about the rollout of broadband in America, the economists said, "Certain regulations are slowing investment and deterring entry into the broadband market." Cable franchise regulations are one of the big culprits, and the economists noted, "There is no economic rationale for allowing cities to control who can provide broadband or related services." They then recommended that Congress "eliminate local franchising regulations, which serve as a barrier to new entry." These findings make a lot of sense and perhaps help to explain why some states have already worked to reform their systems instead of waiting for Congress.
Texas, Indiana, and Virginia have all passed statewide franchise reform bills, and the effects are noticeable. In Texas, the first state to move on reform, consumers are seeing positive results.
Reacting to Competitors
Just weeks following passage of a statewide franchise, Verizon introduced its FiOS TV service in Keller, Texas, offering 180 video and music channels for US$43.95 a month, or a 35-channel plan for $12.95 a month. In response, the local cable company, Charter Communications, dropped its prices, offering a package of 240 channels and fast Internet service for $50 a month. That's a big savings for the people of Keller, compared to the $68.99 Charter once charged for a TV package alone.
The cable companies, understandably, don't like to admit that they've been reacting to new competition in the market, but it's pretty clear that's exactly what is going on. According to a Bank of America research report, Battle for the Bundle: Consumer Wireline Services Pricing, "The rollout of Verizon's FiOS service in select markets has elicited thinly advertised, yet highly competitive pricing responses for incumbent cable providers."
The report's authors conducted a survey of cable promotions available in FiOS markets before and after they disclosed an awareness of FiOS availability to customer service. They discovered that "incumbent cable customer sales reps were willing to offer more competitive pricing after mentioning FiOS." That's not a surprise, and one more reason why the market must be opened up.
America is itching to dump the old system of cable monopoly and replace it with a vibrant competitive marketplace. America's leaders appear inclined to make the changes that will benefit consumers, but they must do more than issue statements. The time to act is now.
---
Sonia Arrison
, a TechNewsWorld columnist, is director of Technology Studies at the California-based
Pacific Research Institute
.
---