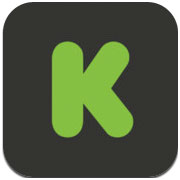 Do you remember the scene in an early Star Wars movie where R2-D2 and Chewbacca played a holographically generated, Jedi 3D board game while killing time in their light freighter? Full-color, three-dimensional game pieces were projected onto the board. Chewbacca wasn't a particularly good loser, and R2-DR2 blipped and beeped a lot.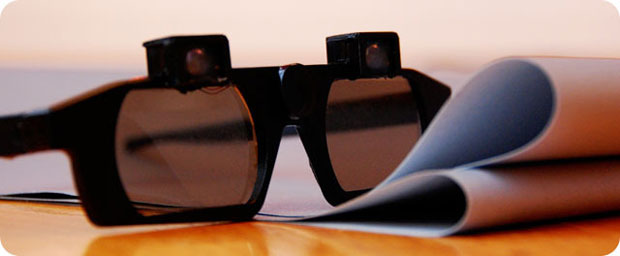 Well, a few decades later, we may be about to see a projected augmented reality system — for real. Kickstarter project castAR is a 3D, holographically projecting generator that lets you position objects in virtual space. Applications include gaming.
How it Works
A pair of glasses are equipped with two projectors, one over each eye. The projectors create a 3D view onto a highly reflective surface.
A tracking camera, installed in the glasses, picks up identification markers embedded on the reflective surface.
The reflective surface is designed to reduce scattering of light, enabling multiple players to see the projections, and the camera lets software track the player's head in relation to the physical scene.Software then portrays the projected scene.
The Add-ons
Key add-ons to castAR include a magic wand, which acts as a controller and is also tracked; a radio-frequency identification, or RFID, grid that underlies the reflective surface, along with RFID bases that can be attached to existing miniature game pieces; and a non-projection virtual reality, or VR, and non-projection augmented reality, or AR, clip-on glasses attachment.
The difference between AR and VR is that AR includes a view of the real world too, not just a totally fabricated virtual world, as is the case with VR.
Technical Details
The creator reckons that the glasses will ultimately weigh less than 100 grams and will fit over prescription glasses if necessary. The in-glasses camera detects movements to the sub-millimeter and only processes the image and analyzes it, sending results to the PC, thus reducing processor requirements for the PC.
One version of the optional RFID existing miniature bases can track and provide two-way communication for miniature electronics, like future-developed motors.
The Numbers
Technical Illusions currently has roughly 1,500 backers for castAR who are contributing more than US$350,000 of a $400,000 goal. The funding period ends on Nov. 14.
A contribution of $189 gets you the starter package, including the glasses and a one-meter by one-meter reflective surface. A $395 contribution gets you a two-player gaming set-up, with two magic wands and the larger one-meter by two-meter surface.
The estimated shipping date is September 2014.
The Upsides
From a crowdfunding, jump-in perspective, we like the fact that this potential product is self-contained and not dependent on other technology becoming ready. As a counter-example, the Oculus Rift virtual reality headset — thus far only available to developers — is also spurring crowdsourced add-ons, like the Transporter3D telepresence add-on.
castAR could be a more tangible project to get involved in.
Undoubtedly this genre of gaming device — the immersive virtual and augmented environment — is just waiting to explode onto the gaming market.
We think that it's going to be a question of who can combat latency, required-processing power, physical size and weight issues, and VR-induced nausea.
AR, which includes the physical world, has the advantage that it's less likely to cause seasickness-like nausea, a common side-effect with all-immersing VR that's created by the body and brain getting discombobulated.
castAR, in its native form, is a projected form of AR that may well get the combination of real-world and virtual correctly mixed.
The Downsides
This is a rapidly developing area and a number of devices may come to market at the roughly same time. They include VR goggles a la Oculus Rift; retina projectors that don't use screens at all; elaborate telepresence 2D and 3D processors for VR goggles; and this, the castAR holographic projector.
It will be the gamers who decide who wins this battle for the next generation of game interfaces.