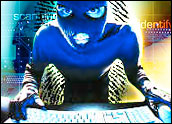 Two Romanian men, ages 27 and 28, have pleaded guilty to a multimillion-dollar hacking scheme targeted at Subway restaurants, according to Sophos' Naked Security.
The two men, arrested last December, were part of what is believed to be a four-person group that stole information from an estimated 146,000 payment cards belonging to Subway customers. The plot, which spanned from 2009-2011, involved remotely hacking into point-of-sale (POS) computers at hundreds of Subway restaurants, and then planting spyware onto the POS systems.
Payment information in tow, the quartet then funneled money to various "dump sites" located in the U.S. and Europe. The thieves used to the data to pile up an estimated US$10 million in expenses.
The guilty pleas are part of a plea bargain: One of the perpetrators faces a maximum of seven years, while the other faces up to 21 months.
The U.S. Justice Department had this report about the pleas. In the report, the DOJ says that a third Romanian, Adrian-Tiberiu Oprea, is in U.S. custody and awaiting trial in New Hampshire.
ZTE, Firefox Partner For OS
Chinese telecom ZTE is teaming up with Firefox browser developer Mozilla to release a mobile operating system, according to Bloomberg.
The OS is expected out in the December quarter and should reduce ZTE's reliance on Google's Android, which ZTE now uses for roughly 90 percent of its smartphones.
ZTE expects its smartphone sales will double this year as its market share swells in Europe, North America, Brazil, Japan and of course China, where ZTE smartphone shipments have risen to third place behind Samsung, Lenovo and Apple. ZTE anticipates that smartphone sales will account for 50 percent of its sales by 2015; it is currently at about 40 percent.
This move harkens to the 2011 marriage between Nokia and Microsoft.
Yahoo, Alibaba Seal Deal
Yahoo sold back half of its assets in Chinese Internet company Alibaba to the tune of $7.6 billion, according to All Things D.
Talk of Yahoo shedding some or all of its Alibaba assets, which it bought back in 2005, dates back to last year, a few months after the company ousted CEO Carol Bartz.
Alibaba's VP was quoted saying the e-commerce company has a valuation of $40 billion, considerably higher than when Yahoo bought its 40 percent stake. Thus, Yahoo's $1 billion investment will net the company about $4.5 billion after taxes, according to All Things D.
Alibaba made additional headlines Wednesday for its ongoing feud with Google. Alibaba accuses Google of foiling the launch of an Acer smartphone that would have run on an Alibaba OS.
Anti-Islamic Video Still Giving YouTube Headaches
Following a request (and a threat) from Saudi ruler King Abdullah, YouTube has blocked access to the notorious anti-Islamic film in Saudi Arabia, according to the BBC.
The Saudi government had threatened to entirely block access to YouTube if the Google-owned site didn't restrict access.
Google rejected the White House's request last week to block the video. Even so, the video has now reportedly been restricted in Libya, Egypt, Indonesia and India. Google explained the country-by-country approach by saying it is adhering to national laws.
Saudi Arabia's Communications and Information Technology Commission has implored Saudi expats to report links to the film, asserting that it is a religious duty to prevent this sort of blasphemy.
In Russia, courts are considering whether or not the video classifies as "extremist." If so, then all of YouTube could be blocked in conjunction with new legislation that calls for a blacklist of content that is "damaging to children."