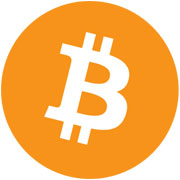 China's central bank said Thursday that the nation's banks and payment systems were prohibited from handling Bitcoins.
Bitcoins are "virtual goods" and have no legal weight, the banking body said. Individuals can still toy with them at their own risk, but financial institutions and payment systems can't touch — no selling, no trading and no storing of Bitcoins.
China's largest Bitcoin exchange, BTC China, earlier this week expressed hopethat it might be able to coax Beijing into legitimizing the currency. Alas.
Also this week, authorities in China arrested three people suspected of running a Bitcoin exchange that abruptly closed with more than US$4 million worth of Bitcoins in its coffers.
[Source: The Associated Press]
Microsoft Helps Thwart Botnet
Microsoft teamed with law enforcement agencies to disrupt ZeroAccess, one of the world's biggest "botnets" — that is, a network of computers infected with fraud-facilitating malware.
Microsoft's crime-fighting partners included the FBI and Europol's European Cybercrime Center.
ZeroAccess works by hijacking search results and diverting users to potentially hazardous sites that can steal personal details. The system also generates fraudulent clicks on infected computers and claims payouts from advertisers, who are duped by ZeroAccess for an estimated US$2.7 million per month.
In other Microsoft news, the company promised to fight U.S. intelligence agencies attempting to seize its foreign business customers' data in the name of surveillance. The company also said that it had never turned over such data under the Foreign Intelligence Surveillance Act.
Justin Bieber Sought BlackBerry Partnership
Justin Bieber approached BlackBerry in 2007 and offered to become a "brand ambassador," according to an oral history of BlackBerry in the most recent Bloomberg BusinessWeek.
Bieber, who like BlackBerry hails from Canada, wanted $200,000 and 20 devices as a kickback to be the company's brand ambassador. BlackBerry execs reportedly scoffed at the offer, positing that Bieber was a fad.
Lo and behold, Bieber is still garnering loads of media attention and ranks No. 2 in the world in Twitter followers, only recently having been passed by Katy Perry.
In other words, BlackBerry might turn out to be more of a passing fad than Bieber.
[Source: BusinessWeek via The Guardian]
Australia Makes Claim Against IBM
Queensland, a state in Australia, has filed a claim against IBM in the hope of recouping some of the money it lost on a botched project.
Queensland had enlisted the company to build a new payroll system for its Health Department. IBM said the project would cost AU$6 million, only to later change that price to AU$27 million.
An investigation into the matter revealed that there was plenty of blame to go around: Queensland was a bit scattered when it came to project management.
After a few years, the system still doesn't work and has accumulated more than AU$ 1 billion in bills, to say nothing of the wrath of employees who have had to deal with the shoddy payroll system.
[Source: ITNews.com.au and The Register]