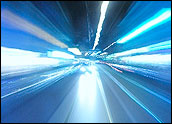 Citrix has announced the upcoming availability of XenApp 5, the latest version of its application virtualization software. The new release, formerly dubbed "Presentation Server," is part of the software maker's effort to consolidate its product line around XenServer, which it acquired with the purchase of XenSource in 2007.
The software boasts improved application start times, the company said.
"It really enhances the XenApp technology that has been in the hands of Fortune 500 companies for years," Natalie Lambert, a Forrester Research analyst, told TechNewsWorld. "It's a solid product, really addressing the application incompatibility problems today."
Virtually Out-of-the-Box
Despite the best efforts of Microsoft competitors, Windows-based applications still reign supreme in enterprise environments. Installing, patching, updating, managing and removing these applications on every desktop can be time consuming, complex and costly, said Citrix.
XenApp 5 removes the process from IT managers' to-do list by instead providing a centralized solution. Chief among the improvements in this latest version are shortened local application start-up times, which the company said have been given a tenfold improvement.
The software could also help reduce the cost of application preparation and maintenance by helping IT departments preemptively strike potential performance issues.
"The major enhancement is really around what they are doing with the local streaming technology," Lambert said.
XenApp 5 will be available Sept. 10. Pricing in North America per user includes one year of Subscription Advantage. The Advanced Edition is priced at US$350; the Enterprise Edition will cost $450; and the Platinum Edition will retail for $600.
Current customers with Subscription Advantage can upgrade at no additional charge. Standalone pricing for client-side application streaming and virtualization begins at US$60 per concurrent user.
The Soul of Citrix
One of Citrix's overall goals is to separate the application from the desktop, Lambert explained. Whether businesses are separating the application from a physical or virtual desktop, separating the two leads to less conflict and less failure in the desktop environment.
"Every time you install an app, you start to create dependencies. You install one application and then another — you can break things easily," she said.
While not every application should necessarily be deployed in a hosted manner, XenApp 5 gives users the streaming capabilities they need to install an application, virtualize it and put it in a bubble. That way, said Lambert, the application cannot conflict with other software on the machine. XenApp 5 also enables these applications to run as though they were installed on the machine and not virtualized.
XenApp 5 comes to market with those two components which Lambert believes, "is the best way to deliver apps."
"If you have apps that are causing a lot of problems, you either virtualize them or host them. You would pick one over the other based on mobility needs. There is a play for each type of technology, but what XenApp comes with is the ability to do both," she added.