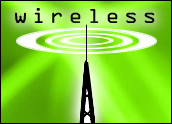 Looking for a new cellular service? If so, there are more choices available now than just those from traditional carriers, such as Cingular and T-Mobile USA. Increasingly companies like ESPN and its parent, the Walt Disney Co., are entering the cellular services market, too. "Many firms view offering cellular services as a way to increase brand awareness and customer loyalty," said David Chamberlain, a principal analyst with market research firm In-Stat.
Adding cellular services to their repertoire appeals to companies for a couple of reasons. The most obvious is the continued growth in the use of wireless services — there are now more individuals using wireless services than wired ones in the United States. "Cellular services appeal to young adults, those in the 18-25 age range, and that is a group that advertisers want to reach," explained Neil Strother, an industry analyst with market research firm The NPD Group.
Conglomerates such as Disney are now able to get into this market because traditional carriers are opening up their networks. Firms including Sprint Nextel have built out their cellular networks and allow other companies to use some of their spare network capacity. This business model, dubbed Mobile Virtual Network Operators (MVNO), has been popular with wireline networks but only recently became an option in the wireless space.
An International MVNO
Virgin Mobile was one of the first MVNOs and offers services in Australia, Canada, Great Britain, and the U.S. Virgin has targeted Americans between the ages of 15 and 30 with all-inclusive, pay-as-you-go wireless services designed to reduce the responsibilities associated with monthly bills. Another plus is that customers who have not yet established successful credit histories can more easily gain access to the services.
Boost Mobile, which was started in Australia and purchased by Sprint Nextel in 2003, also caters to the youth set. The company has focused on sports, music, fashion and entertainment promotions in order to build its brand.
Other MVNOs are targeting niche markets. ESPN has focused on sports fans: Mobile ESPN lets users download box scores and video content. Also, ESPN and MobiTV Inc. teamed up to provide sports news, fantasy sports updates, college sports, X Games highlights, and ESPN original content to mobile phone users.
Disney Mobile delivers a range of entertainment content to mobile phones as well. The company is marketing its services to families and offering cell phones for teens and pre-teens.
Niche Markets Abound
Mobile games is another market that would seem to lend itself to these services. The users are young and technically savvy.
Adult content, or, pornography, is another potential niche.
Mobile to mobile (M2M) communication, instances where machines send information is another MVNO possibility. Here, a vending machine may use a cellular network to notify its vendor when one of its items runs low. This market could be lucrative because machines reportedly outnumber the world's human cellular-user population by a significant margin.
A Multi-Million Dollar Risk
While a variety of possibilities are available to MVNOs, it is far from a slam dunk that these ventures will be successful. "Companies need to look at the MVNO market as a long-term commitment and not expect a positive cash flow for at least three years," noted Ira Brodsky, president of market research firm Datacomm Research.
Building a brand and wedging their way into a market with a number of seasoned, entrenched competitors represent a significant challenge for the MVNOs. Estimates are that companies will have to spend from US$25 million to $50 million in order to have a chance for success. There has already been one high-profile failure: Virgin Mobile spent more than $100 million in trying to build an MVNO business in Singapore but pulled the plug on that venture last summer.
Making money on cellular services can be a challenge. Theoretically, MVNOs should be able to price their services competitively because they do not have to build out and maintain their own network infrastructure. Yet, they are piggybacking their services on those from firms who have more experience marketing cellular services and who also do not want to cannibalize their own subscriber bases. "In Europe, T-Mobile signed a deal with Virgin that did not make a lot of financial sense, and it seems like all of the cellular carriers learned from that mistake," In-Stat's Chamberlain told TechNewsWorld.
Feel Free to Charge More
Consequently, MVNOs may need to position their services as premium products, ones that cost more than other cellular services. "I don't think MVNOs should compete on price," In-Stat's Chamberlain said. "Their strength is possession of well known brand, one customers will pay to be associated with it, so they should charge extra for it."
Virgin, ESPN, and Disney have led the charge but just how many other companies view cellular services as a way to enhance their brand is unclear. The NPD Group's Strother expects a plethora or companies to jump into the market by the end of the year. In-Stat's Chamberlain has more modest expectations: "By the end of the year, I expect about a dozen companies to be offering these services."
At the moment, the only certainty is that consumers will soon have more choices when selecting their cellular services.