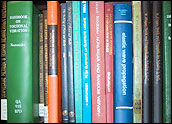 Just days after Amazon released the second edition of its Kindle e-book reader, a potential challenger has emerged from the north and appears set to enter the market. Shortcovers plans to bring e-books to a variety of smartphones and handheld devices, ridding readers of the need to carry an additional dedicated e-book reader.
Expected to launch by the end of the month in the U.S. and later this year in Canada, Shortcovers will offer users both an online and mobile destination through which they can acquire and read e-books and other literary content.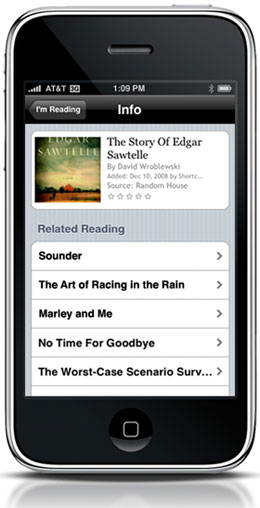 "A shortcover is a chapter or excerpt, a magazine article, a blog, an op-ed, etc. The first shortcover is free to sample, and can lead you to paid content. We expect to have a free shortcover for every book that can lead you to the full book, or in some cases, a chapter at a time," Michael Serbinis, executive vice president of Shortcovers and chief Information officer at Indigo Books & Music, told TechNewsWorld.
"We like to think of Shortcovers as 'a bookstore in your pocket.' People are reading differently now, which is why Shortcovers gives consumers the option to sample for free, purchase in bite-sized pieces, or buy the whole book," he added.
Reading Between the Lines
A subsidiary of Canadian publisher Indigo Books & Music, Shortcovers will include content from books, magazines, blogs and newspapers. The publications will be available through the Shortcover application for the iPhone and iPod touch as well as BlackBerry handhelds and devices running Google's Android operating system.
"There will definitely be Windows Mobile support, and other platforms [will be available] in the coming months — but no specific dates have been determined," said Serbinis.
In addition to freeing content from exclusive e-book devices, Shortcovers' relationship with the publishing industry could also help set the service apart from other e-book services, Serbinis noted.
"We will offer the hottest and latest books. We are working with all major publishers and expect to rapidly add content from around the world in coming months. We're not at liberty to discuss specific content partners, but several of the major publishers are on board," he said.
"User-inspired content will also be available, such as fan fiction and subway novels — it's a robust experience," Serbinis continued.
Content like "Paid" chapters will start at 99 US cents. Full books will be priced at a discount — up to 50 percent — off of the publisher list price. There will also be an option to purchase a full hard copy book from the Indigo Books & Music online retail store or one of Shortcovers' affiliate partners.
"We expect to have free content for blogs, magazines and newspapers, and in some cases, they will lead you to paid content at the 99 cent price point – e.g. for a reading list of top featured articles. We will have over 200,000 free shortcovers that are book related at launch. 50,000 of these will lead you to full eBooks, of which will include frontlist and backlist (published, trade books), and off copyright classics," Serbinis explained.
Kindling Trouble?
Shortcovers could potentially put e-books into the hands of millions of existing smartphone users without making them buy new hardware. Should Amazon be worried?
"I don't see Shortcovers and the HarperCollins' iPhone app as direct competitors to Kindle. Ultimately, the market for smartphone reader software is going to be significantly larger — in terms of users — than the Kindle or dedicated e-reader market," Michael McGuire, a Gartner analyst, TechNewsWorld.
While e-books will not replace actual books, Shortcovers should help expand the niche market, noted Joshua Martin, a Yankee Group analyst.
"I think making e-books available to people is a great thing, but at the end of the day people will still want their books, magazines and newspapers as opposed to reading something on a three-and-a-half-inch screen," he told TechNewsWorld.