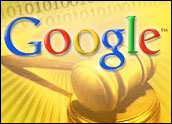 The U.S. 9th Circuit Court of Appeals on Wednesday lifted a preliminary injunction against Google preventing it from displaying thumbnail versions of sexually explicit images owned by adult site Perfect 10.
The thumbnail images in question are miniature representations of Perfect 10 photos that are illegally presented on other Web sites. Google indexes and displays them as part its image-search results.
Arguing that the thumbnail images are "highly transformative," the decision handed Google a victory for its fair use defense and overturned a lower court's ruling last year that Google's thumbnail images infringed on the copyrights of Perfect 10.
A Different Context
The degree to which a use of a work is transformative is critical to one component of determining fair use. Using the precedent of a similar case, Kelly v. Arriba Soft Corp., the court determined that Google's use of the thumbnail images was transformative by virtue of the way it provides access to the images and presents them in a different context.
"We conclude that Perfect 10 is unlikely to succeed in overcoming Google's fair use defense, and therefore we reverse the district court's determination that Google's thumbnail versions of Perfect 10's images likely constituted a direct infringement," the appeals court wrote.
Perfect 10 sued Google for copyright infringement in 2004, arguing that Google links to Web sites that republish the company's images illegally. It filed a similar claim against Amazon in 2005.
Secondary Liability
The court also said Wednesday that the lower court should reconsider the question of Google's liability for allowing users to link to sites displaying infringing images. In last year's ruling, the lower court had decided Google was likely not responsible.
"The question whether Google and Amazon.com are secondarily liable, and whether they can limit that liability pursuant to title II of the DMCA (Digital Millennium Copyright Act), raise fact-intensive inquiries, potentially requiring further fact finding and thus can best be resolved by the district court on remand," the court wrote. "We therefore remand this matter to the district court for further proceedings consistent with this decision."
Perfect 10 believes it may be able to reverse the thumbnail ruling, Norm Zada, president of Perfect 10, told TechNewsWorld. "We've archived 21,000 thumbnail infringements, each of which links to a different infringing Web site," he said. "We don't believe that all of those are fair use."
On the other hand, Perfect 10 is "happy about the reversal of the contributory liability ruling," Zada added. "The good news was better than the bad news here."
Nevertheless, the case will be an important one for copyright holders everywhere as it moves forward, he noted.
Inconsistent Standards
"Unfortunately, there's currently a different standard for profiting from the theft of tangibles and profiting from the theft of intellectual property, and we wish they would both be treated the same," Zada said. "It's easier to steal on the Internet than it is to steal a car and, if anything, it should be easier for the owner to get relief. We're being driven into bankruptcy."
As of press time, Google could not be reached for comment.
This case is similar to the one brought by Viacom against YouTube, Sean Kane, an attorney with Drakeford & Kane, told TechNewsWorld. The question of whether sites like Google and YouTube can be considered Internet service providers under the DMCA will help determine whether they are responsible for infringing material on the sites they link to.
The question "is probably going to be decided through some of these cases," Kane explained, "though there has also been some call for the government to clarify what is meant. When the DMCA was written 10 years ago, the type of ISPs that existed differed substantially from the ones we have now.
"This case could have some impact on Viacom's case, depending how it turns out," Kane said.
"It's a fascinating case," said Jim Burger, partner and copyright attorney at Dow Lohnes. "Fair use is not a black line, where you know when you have crossed it."
Innovation is at the heart of fair use justifications, he added. "The whole point of fair use is to allow innovators to take something original and make it better," he explained. "That's why this is such an important analysis."