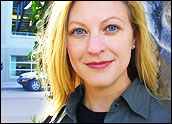 Last week's Federal Communications Commission (FCC) decision on Internet telephony helped move the country towards President Bush's goal of ubiquitous broadband access by 2007. While this is welcome news, there's still much work to be done, and it's unclear whether the FCC has the will to make the right moves.
In a big win for consumers and the advancement of new technologies, the FCC ruled on November 9 that Vonage's Voice over Internet Protocol (VoIP) is "interstate" and thus not generally subject to state regulation. VoIP is a way for consumers to make low-cost phone calls using the Internet and is viewed by many as the "killer app" which will trigger greater adoption of broadband.
FCC Chairman Michael Powell said in a statement that, "To subject a global network to disparate local regulatory treatment by 51 different jurisdictions would be to destroy the very qualities that embody the technological marvel that is the Internet." He's right, and it's thrilling to see an FCC working to promote innovation and competition for the benefit of consumers rather than corporations. It hasn't always been this way.
Market Drives Competition
For much of the last eight years, battles waged at the FCC and in the courts had more to do with protecting companies such as AT&T and MCI, otherwise known as Competitive Local Exchange Carriers (CLECs), than with figuring out what was right for consumers. That's because the 1996 Telecom Act charged the FCC with creating competition. But governments don't create competition, markets do. And when the Bells argued that competition was already being generated from venues other than telephone lines, such as cable and wireless, they were pretty much ignored.
Times have changed, and now almost everyone recognizes that wireline phone service faces extreme competition from cable, satellite, wireless, and perhaps soon from broadband over power lines. This realization that competition is fierce, combined with the knowledge that the sector would be better off if there were less regulations strangling phone service providers, should push the FCC to follow a strict deregulatory approach. But there are reports that the days of micromanagement and price controls are not over just yet.
New Sharing Rules
This December, the FCC is set to issue new network sharing rules to replace the ones an appeals court tossed out in March 2004, and several sources are reporting that the FCC is poised to rule that the Bells must lease high capacity lines known as DS1 and DS3 at discounted government-set rates. The rationale behind such a move is that competitors are "impaired," but given that the telco's biggest competitors are cable and wireless, that argument fails to hold anymore.
Why the FCC is hinting at taking this wrong turn on telecom policy is anyone's guess. Some have said that the Commission is trying to correct the perception that the Bells have been winning too many battles as of late, but that would be a mistake. The real winners when regulations are lifted are average Americans.
In a less regulated market, competition thrives and investment increases. More investment means more jobs and potential for innovation, both of which help the country out of its economic slump.
More Work To Be Done
According to a recent study published by the U.S. Chamber of Commerce, true telecommunications reform would significantly impact the nation, injecting US$58 billion in new capital investment and increasing average employment levels by more than 212,000 jobs over five years. If Republicans want to keep the White House in 2008, a smart move would be to focus more clearly on this important area that has so much job-creating potential.
The recent ruling on VoIP was a step in the right direction, but many issues remain such as whether the service is classified as a "telecom service" or an "information service." Depending on how VoIP is classified, it will either be subject to more or less regulation.
For the benefit of consumer welfare, economic growth, and innovation, the FCC should choose a hands-off approach when it comes to both VoIP and landline rules. The real question is whether the FCC will show enough stamina to follow through.
---
Sonia Arrison
, a TechNewsWorld columnist, is director of Technology Studies at the California-based
Pacific Research Institute
.
---