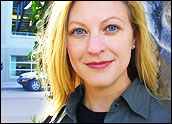 Last week, the Federal Communications Commission (FCC) made an important ruling in favor of competition in broadband services. This change points the country towards greater broadband deployment, investment, and innovation.
The Supreme Court's Brand X decision in late June made it clear that cable companies were not required to share lines with competitors at government-set prices. That was a good ruling for cable broadband, but it brought into stark relief the gap between policy for high-speed cable and telecom providers.
These companies compete fiercely for broadband customers and the differing rules put one player at a government-created disadvantage. To his credit, new FCC Chairman Kevin Martin saw this flaw and acted quickly.
Pro-Consumer
On August 5 the Commission decided that DSL is an "information service." This made it clear that telecom providers of DSL are in the same category as cable and no longer have to share lines with rivals.
"The actions we take in this Order are an explicit recognition that the telecommunications marketplace that exists today is vastly different from the one governed by regulators over 30 years ago," Martin said. It's great to see such pro-consumer leadership, a stance that the so-called losers in the ruling didn't even try to challenge.
Some might worry that companies that lease space on telecom networks would be devastated by the decision. But from judging by their response, even these players saw the rationality of the change. For instance, James A. Kirkland, senior vice-president and general counsel for prominent broadband reseller Covad said, "based on statements made at the meeting the order does not impact Covad's ability to provide broadband and VoIP services."
Indeed, just because the telcos and cable companies are not forced to let resellers use their lines, doesn't mean they won't do it when it makes business sense. The same is true in the wireless space. Already, 7-11 stores and Virgin are offering mobile services by leasing lines from cellular carriers, and Disney and ESPN announced plans to get into the game as well.
Mutually Beneficial
These voluntary arrangements benefit both parties — the resellers get a new item to sell and the cellular companies don't have to work so hard at marketing. Investments are made based on market realities, not government mandates, and everyone wins — perhaps especially the Virgin mobile customers who use the firm's "rescue ring" to get out of bad dates. But while things look rosy for the near future, potential pitfalls could arise for other broadband competitors.
Many consider broadband over power lines (BPL) to be the next big competitor for high speed Internet access, and industry insiders are watching the FCC closely.
"On the surface, it looks like all wireline broadband Internet access platforms are deregulated as information services, including BPL," Brett Kilbourne, regulatory director of the United Power Line Council, told Communications Daily. But at the same time, uncertainly persists.
'Net Neutrality'
The next move chairman Martin should make is to ensure that, for broadband, BPL stands on a level regulatory playing field with cable and telecom companies. That kind of certainty will help spur greater investment in the area, pushing yet another strong competitor into the market.
Not only will that benefit the economy and consumers, but it will also help maintain what some are calling "net neutrality" — the idea that broadband providers don't influence what content their customers can access. Ever since Madison River Communications, a small telecom company, used their network power to cut off access to Vonage's VoIP service, pro-regulatory advocates have been lobbying for pre-emptive rules. But those type of rules are not necessary.
In the case of Madison River, the FCC issued a fine and correctly ruled that the company may not block the VoIP service, thus resolving the issue and setting a precedent. And, if the FCC makes the right decisions going forward, any network that attempts a similar move will lose customers to competitors.
President Bush called for ubiquitous broadband access by 2007, a goal that could very well be met if policy makers continue to allow for market-based competition. The FCC's recent DSL decision was a welcome step in the right direction.
---
Sonia Arrison
, a TechNewsWorld columnist, is director of Technology Studies at the California-based
Pacific Research Institute
.
---