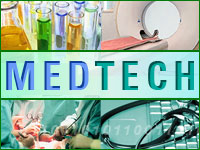 Attention Deficit Hyperactivity Disorder, or ADHD, stems from a biological problem with the brain's chemistry that controls feelings of reward and motivation, according to a new study published in the Journal of the American Medical Association.
The research was coauthored by medical doctors Nora Volkow, known for her work in the study of brain function in addiction, and Gene-Jack Wang, among others. The team used positron-emission tomography, or PET scans, to examine how dopamine works in the brains of adults diagnosed with ADHD.
Difference in Motivation and Rewards
Dopamine is a neurotransmitter that is associated with movement, attention, learning and the brain's pleasure-and-reward system.
The investigators found differences in dopamine transport between a group of patients diagnosed with ADHD when compared to a control group. The amount of disruption in the reward-sensing mechanism of the brain correlated with the degree of inattention that the ADHD-diagnosed displayed.
Perhaps ADHD begins with a disruption in the brain's reward-and-motivation system, the researchers speculated, altering interest levels in those with ADHD symptoms.
In other words, the brains of people with ADHD could diminish enjoyment of all rewards, including the rewards of learning. What would be considered an "Aha! moment" for most people in the general population, for example, might not excite those with ADHD at all.
"Before, we didn't value the role of the chemistry behind rewards and motivation as much as we did factors leading to inattention," said the study's second-listed author, Gene-Jack Wang, senior medical scientist and chair at Brookhaven National Laboratory.
"All of us have to anticipate a 'reward' for completing long, boring tasks," Stephen Hinshaw, chair of the department of psychology at the University of California, Berkeley, told TechNewsWorld.
"It may be that there is a fundamental disruption in the motivational circuitry controlling feelings of rewards," said Hinshaw.
"We know that many ADHD patients do well when there's an immediate reward, as in a video game. But maybe if there's a deficiency in the chemicals flowing through the brain, they have trouble visualizing that there will be a reward after a long task such as working on a project for a month at work," he said.
The firing of the dopamine circuitry is fundamentally different for ADHD patients, the study indicates. "They don't anticipate it as well, and then when the reward does happen, they sometimes seem to get off track," Hinshaw explained.
ADHD Cause or Drug Side-Effect?
One reason the new research is important is that the ADHD-diagnosed participants had never been medicated, which has not been the case in many previous ADHD studies. A common criticism of earlier research has been that so many of the ADHD patients involved had taken drugs for the condition since childhood that it was difficult — or maybe even impossible — to know whether their findings were valid.
"In many previous studies, the population studied was not quite pure," commented Wang. The subjects in the most recent study "had no history of heavy smoking, drug abuse or treatment with drugs prescribed for ADHD."
Because ADHD drug treatments have been so widespread, there has been uncertainty over the causes of brain differences observed in previous research. Were they due to some chemical or structural difference contributing to ADHD, or did they result from years of medication? And if reported brain differences were possibly the result of long-time medication, then should drug regimens be changed — or in some cases, stopped?
"It's surprising that it took eight years (2001-2009) to recruit, in three states, about 50 never-medicated adults diagnosable with ADHD," said David Cohen, a professor in the Robert Stempel College of Public Health and Social Work at Florida International University, "and 20 of these were participants in a previous study."
It's important to consider not only the difference in the average effects detected in the study, but also how many people in the control group showed similar patterns of dopamine binding, Cohen told TechNewsWorld.
"The study provides no data to show to what extent these rates overlapped between the groups," he pointed out.
"That is, how many of the control subjects also had lower binding rates, and how many of the ADHD subjects had higher rates? Because of the relatively small sample, this is important information," Cohen cautioned.
"The field is littered with studies finding average-group differences, but clinical confirmation of the difference in a given individual patient never follows. That's why there is still no test for ADHD," said Cohen.