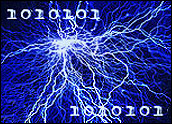 DirecTV could test a high-speed Internet delivery service over power lines within the next year, chief executive Chase Carey said Monday.
Carey's comments came during the Reuters Global Technology, Media and Telecoms Summit in New York.
DirecTV is just one of several companies in talks with providers of the cutting edge technology enabling access to the Internet over the power grid. Carey told Reuters the company would like to test the service on power lines in a "top-50 city where you're covering at least half the city."
"We're not the only ones talking to them," Carey continued. "I think you'll see some meaningful tests in this arena."
A Networked Rice Cooker?
Broadband over power lines (BPL) is based upon power line communications (PLC) technology. PLC uses typical household electrical wiring and traditional power lines as its means of transmission. Adding an Internet component, BPL uses those same power lines to provide access to users by simply plugging a BPL modem into any standard outlet.
The technology's benefits are powerful but simple. Power outlets are more ubiquitous than coaxial or phone lines, Nicole Klein, an analyst at Yankee Group, told TechNewsWorld. It also increases the possibilities for networking entertainment devices and appliances throughout the home.
"Many home entertainment devices already plug into the wall," Klein pointed out. "Furthermore, it presents an opportunity for devices that have never been networked previously, such as appliances, lamps, etc. All of them already plug into the potential power line network."
Looking for a Triple Threat?
DirecTV does not have a shortage of subscribers as it continues to add new names to its rolls and has entered partnerships with DSL providers. The company has been searching for its own triple play offering in its head-on competition with cable operators that also provide a combination of services including Voice over Internet Protocol (VoIP) and Internet access alongside their cable offerings. BPL technology would enable the company to present its own VoIP, Internet and TV package.
"We are not going to discuss any possible plans in detail, but we have always said that we are taking a green field approach to broadband and are looking at any and all possible opportunities," Darris Gringeri, a DirecTV spokesperson, told TechNewsWorld. "We are considering satellite, terrestrial wired and wireless solutions, etc. Broadband over power lines has always been on a long list of potential opportunities."
Without an integrated broadband service, DirecTV cannot compete against its competitors, Michael Paxton, an analyst at In-Stat, told TechNewsWorld.
"They are certainly exploring ways to integrate a broadband service into their service package. [Right now] they can't compete directly with the cable operators' triple play because it does not have an integrated broadband service. They've talked about experimenting with WiMAX. This is another step towards trying find a reasonable broadband access technology that they can work into their subscriber base," he said.
"[A triple play option] is their key goal here," Doug Williams, an analyst at Jupiter Research, told TechNewsWorld. "As a video provider in a world were bundling has become so important for acquiring customers, they are certainly looking to partner with a company that would enable them to be part of that triple play offer."
The Mating Dance
With BPL, DirecTV is probably trying to find a partner that is similarly positioned — one that wants to provide a video service, Williams explained. "It will be a nice match for these two companies to get to together, because they will be the only option for both of them to provide the triple play coverage."
Although telecommunication companies such as Verizon currently use DirecTV and other satellite operators to offer a video solution, Williams said that will become less important for the telecoms as they roll out their own fiber-based services.
Part of the impetus for the BPL exploration could be the looming change in the upper echelons of DirecTV. At year's end, controlling interest in DirecTV will switch from media powerhouse News Corp. to Liberty Media Holding, which is also an original shareholder in Current Group, a PBL company.