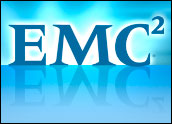 Information infrastructure solution provider EMC introduced the enterprise version of its Mozy online backup product Tuesday: MozyEnterprise, powered by EMC Fortress.
"Our strategy is focused on bringing new Software as a Service offerings to market, powered by EMC," said Tom Heiser, senior vice president and general manager of EMC's new Software-as-a-Service Business Unit.
"We've introduced EMC Fortress, a secure multi-tenant, scalable SaaS delivery platform providing customers with centralized billing, management and metering," he continued.
A SaaS-y Beginning
MozyEnterprise is the big brother of MozyHome and MozyPro, products aimed at consumers and small to medium-sized businesses (SMBs), respectively, both of which EMC gained in its purchase of Berkeley Data Systems in October 2007. That acquisition, part of some US$8 billion the company has used to buy several software companies since 2004, was significant for EMC as it gave the company a base from which it could enact a long-held plan to enter the SaaS market.
"EMC had discussed entering this market — or more broadly, the Software as a Service market — a while ago. It makes sense that Mozy service would be the first Fortress application," said Doug Chandler, an IDC analyst.
The move, said Chandler is a significant step for EMC — one that's been in the cards since it bought Berkeley. "Berkeley's storage infrastructure is based upon commodity storage, much like Google or Amazon. I expect EMC to utilize some of the Reed Solomon Error Correction technology from Berkeley as it designs and builds low-cost storage products for petabyte-plus shared environments," said Adam Couture, an analyst at Gartner.
EMC is just one of several original equipment manufacturers to jump on the online backup bandwagon during the last 12 to 24 months, Chandler told TechNewsWorld. Seagate's EVault, IBM's Arsenal Digital and Dell's DataSafe are all relatively new entries in a market that Iron Mountain has led for several years.
"We expect to see additional players in 2008," he added.
"Everybody and their dog is getting into online PC backup. With Amazon S3 renting storage at 15 cents a gig per month, infrastructure isn't a barrier to entry. The real news will come when EMC announces other applications on their SaaS platform."
Storage Cloud
MozyEnterprise provides large companies with automated secure online backup and recovery available over the Internet. The corporate offering has been enhanced with several key features, according to EMC.
Enhanced security through RSA, the security division of EMC, including integrated key management, authentication and authorization security features.
Rapid enterprise-wide deployment options, such as assisted activation, auto-activation and proxy support as well as physical seeding up to 2 TB for larger devices to speed delivery of first backups and facilitate rapid rollouts in an enterprise environment.
Enterprise-class availability and support options tailored to meet the more demanding performance and availability needs required by large organizations.
Economical off-site data protection for remote servers, desktops and laptops located anywhere on a network.
The service is priced at $5.25 per month with an additional charge of 70 cents per month per gigabyte for PCs and laptops. Servers running Microsoft's Windows are nearly twice that with a basic cost of $9.25 per month and another $2.35 for each gigabyte of storage.
The offering is the first SaaS application built on EMC Fortress, a hardened enterprise-class platform for SaaS delivery. Additional SaaS application will be built on the platform "over time" in areas such as trusted data services, the company said.
Organizations will find MozyEnterprise a valuable tool, but EMC needs to be able to encrypt mobile PCs in case they are stolen or lost, Couture told TechNewsWorld.
"They don't have this capability now — Iron Mountain does," he added.