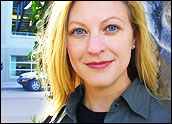 European Competition Commissioner Neelie Kroes is touring the United States this week. Her visit comes during a nasty spat between the commission and Microsoft that could seriously hurt technology businesses and consumers.
Microsoft is planning to launch its new operating system, Windows Vista, in November for corporate clients and in January for consumers. Before launching in Europe, it hopes the EC will explain if there is anything in its software to which the commission seriously objects. Normally, a corporation shouldn't have to get permission from a government body in order to launch a product, but in this case, Microsoft and the EC have a history that changes the norm.
Curbing Power
In March 2004, the EC ruled that in addition to paying a record fine of 497 million euros (US$632 million), Microsoft had to sell a copy of Windows without Media Player software and hand over the specifics of its Windows server technology to rivals. Both these mandates were meant to correct Microsoft's allegedly harmful market power.
The company appealed the decision, and in July, the commission slapped Microsoft with an additional fine of 280.5 million euros ($356.9 million) for supposedly not complying with its orders. Given this history, it isn't hard to see why Microsoft would want to know in advance of its next product if the commission has problems with it. Unfortunately for everyone except EC bureaucrats, an answer will not arrive in the near future.
"It is not up to the commission to give Microsoft a green light before Vista is put on the market, it is up to Microsoft to accept and implement its responsibilities as a near-monopolist to ensure full compliance with EU competition rules," said EU spokesperson Jonathan Todd. That's tough to swallow, given that the commission has also said it has concerns with Vista.
"Diversity and innovation could be at risk if Microsoft was allowed to foreclose the existing competition in computer security markets … by bundling its own security products into its dominant operating system," Todd said.
This game-playing by the commission should make entrepreneurs everywhere sick. Kroes and her staff are acting like spoiled children, as they are basically telling Microsoft, "We think you have problems, but we won't tell you how to fix them." That's disappointing leadership from Kroes, who was recently named by Forbes as one of the "World's Most Powerful Women."
Who Needs Enemies?
Of course, if one takes a hard look at Todd's comments, the natural conclusion is that the commission doesn't want Microsoft to build security features into its product. That's not just anti-consumer, it's downright stupid. With friends like that, Europeans certainly don't need any enemies.
Conducting business in this kind of environment is obviously dangerous, and one of the reasons why Microsoft cited the EC's concerns about Vista as a "risk factor" in a recent filing to the U.S. Securities and Exchange Commission. But not all Europeans accept the EC's poor behavior.
In a letter to Kroes, European parliament members Chris Heaton-Harris, Sharon Bowles, Peter Skinner and Michal Kaminski said, "It is alarming that one of the world's most successful technology companies considers the European Commission's attitude a risk factor."
It is indeed alarming, and it becomes even more so with the possibility that this risk might force Microsoft to delay its launch of Vista in Europe. If that happens, European businesses will join consumers in feeling the unfortunate harm caused by the commission's missteps.
Seeing the Light
According to European computer retailer PC World, "The possibility of a further delay in the introduction of Microsoft's new operating system Vista in Europe, due to regulatory uncertainty, would disrupt the computing industry." Many other companies also expressed concerns, as delays cause loss of revenue and harm the economy.
Consumers are better off when companies add new features to their products, a truism that even antitrust officials in the United States acknowledge. In suggesting that consumers would be better off if Microsoft refrained from adding new security features to its system, the commission reveals where its real concerns reside: helping competitors and showing the world that the EC isn't afraid to wield its power, even if it does hurt those it was meant to protect.
Neelie Kroes may be powerful, but she needs a new perspective on the technology industry and consumer needs. Perhaps she will get it during her American tour this week. If she doesn't, a lot of people will suffer.
---
Sonia Arrison
, a TechNewsWorld columnist, is director of Technology Studies at the California-based
Pacific Research Institute
.
---