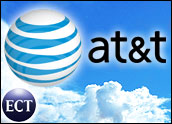 In the wake of several incidents in which batteries in AT&T U-verse network cabinets exploded or caught fire, AT&T is replacing 17,000 of the batteries in its streetside devices, the company confirmed Thursday.
The batteries were manufactured by Avestor, a Canadian company based in Quebec that closed its doors in late 2006.
"As we gained experience with these batteries, we found they no longer met our stringent performance and safety criteria," the company said. "As a result, we have decided to move forward with the removal of all Avestor batteries as quickly as possible. Since these batteries are used only as a backup to commercial power, we do not anticipate any interruptions to U-verse service during this process."
Four Incidents
The batteries in question provide backup power in the event that regular power goes out, Michael Coe, a spokesperson for AT&T, told TechNewsWorld. They are located in streetside neighborhood cabinets, not in consumer homes.
There have been four incidents involving the U-verse cabinets, all occurring between October 2006 and December 2007, Coe added. In two of those incidents, the battery malfunctioned and caused an explosion; in the other two, the batteries caused a small fire that was quickly extinguished.
The incidents reportedly took place in Houston, Cleveland and Wisconsin.
Rollout Unaffected
"Following the first incident, we retained one of the nation's leading engineering and scientific consulting firms to investigate the issue," Coe said. "The firm found that the risk of hazardous failures with Avestor batteries was as low, if not lower, than the risk with alternative batteries used by municipalities and other telecom and cable companies in similar applications."
AT&T will go out and replace the batteries on its own initiative, Coe added. He declined to disclose how much the effort will cost, saying only that "it will not change our capital expense guidance or our U-verse rollout."
"This issue is solely related to batteries used for backup power in some of our cabinets," Coe stressed. "It has nothing to do with our service or core U-verse technology in any way. Our U-verse deployment and strategy remains on-track."
Competing Services
U-verse is AT&T's portfolio of Internet Protocol (IP)-based services integrating digital video, high-speed Internet and — eventually — voice over IP (VoIP). Following software-related delays last year, the company claimed 126,000 U-verse TV and Internet subscribers at the end of the third quarter of 2007.
Verizon's competing FiOS (Fiber Optic Service), by comparison, surpassed one million FiOS TV customers last year.
The services differ in the extent to which they use fiber optics, among other things. AT&T's system brings fiber to central nodes, while copper cabling delivers the service the rest of the way to each consumer home. Verizon, on the other hand, brings fiber all the way to each home, much like services already available in Japan.
AT&T is the only national provider to offer a 100 percent IPTV service, it says. U-verse was named the 2007 Best Business Strategy by industry analyst firm Stratecast.
'Things Like This Happen'
"Companies buy parts and components from other companies — this is how business is done," wireless and telecom analyst Jeff Kagan told TechNewsWorld. "AT&T is in the telecommunications business, not the battery business, so they have to do business with a battery company to supply this part.
"Unfortunately, things like this happen now and then," Kagan added. "The battery company is now out of business, so AT&T is doing business with other companies now. New batteries will come from these other companies."
When customers buy services or equipment from one company, they are actually doing business with many companies, though they may not realize it, Kagan explained.
"Yes, exploding batteries are a problem, but AT&T is replacing the batteries," Kagan concluded. "At this point I don't think this will have an impact on their business going forward."