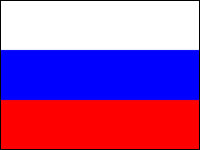 Facebook will start peddling user data to Yandex, Russia's top search engine, as part of a deal between the two tech giants.
Yandex will get full access to public data from users in Russia, Turkey, Ukraine, Belarus and Kazakhstan. Yandex will use the data in question — which includes posts and comments that have not been classified as "private" — to enhance its search results.
For its part, Facebook figures to get a bump in traffic in Russia, where is competes with homegrown social network VK. To that end, Yandex said it would account for Facebook popularity when compiling its search results.
[Source: BBC]
Report: NSA Implanted Software in Computers Worldwide
The National Security Agency implanted surveillance-facilitating software in almost 100,000 computers worldwide, according to a report in The New York Times.
The software-embedding scheme also created a so-called digital highway to launch cyberattacks.
Most of the software reportedly was inserted by wiggling into computer networks. However, the NSA also has utilized a secret technology that allows it to "enter and alter data in computers even if they are not connected to the Internet." In use since 2008, this technology uses "a covert channel of radio waves," as well as USB cards secretly inserted into the computers.
There is no evidence that the NSA has used these particular techniques inside the U.S., according to the Times.
The Times pieced together the latest NSA bombshell thanks to NSA documents, computer aficionados and U.S. officials. It is not clear what role Edward Snowden's seemingly bottomless supply of incriminating surveillance secrets may have played in the revelations.
[Source: The New York Times]
Huawei Profits Spike
Chinese telecommunications company Huawei posted a 40-plus percent spike in annual operating profit thanks to robust performance in emerging markets.
Facing credibility concerns in the U.S., in theUK, in Australia, in Canada and elsewhere, Huawei, the world's second-biggest telecom equipment maker behind Sweden's Ericsson, has made a big push into developing markets. This helped drive Huawei's unaudited 2013 operating profit to nearly US$4.9 billion, a 43 percent increase over 2012.
Huawei ranked No. 3 in the global smartphone race in the third quarter of 2013 with an estimated 5.1 percent market share. That was far behind both Samsung (35.2 percent) and Apple (13.4) — but still better than everyone else.
[Source: Reuters]
Hong Kong Considers Reining In Cabbies' Smartphones
In Hong Kong, the Urban Taxi Drivers Association Joint Committee is urging local taxi drivers to ditch their habit of affixing smartphones to their dashboards.
Invoking common sense, the committee said that smartphones make it difficult for drivers to see the road, and they pose a distraction when calls and messages come in. It added that "terrified passengers" have complained about taxis darting this way and that while drivers thumb around on their devices.
An ulterior motive for the antiphone push could be weeding out underground taxi booking, which is apparently a problem in Hong Kong. The link below has the dirt on that subplot.
[Source: South China Morning Post via The Register]
Kim Dotcom Launches Political Party
Kim Dotcom, regarded by U.S authorities as the Al Capone of illicit file-sharing, has launched a new political party in New Zealand, the Internet Party.
Dotcom himself cannot run for office, as he is not a NZ citizen (merely a resident), but he said he will fund the party. It is not clear what the platform will be, but Dotcom said on Twitter that he will engage "non-voters, the youth, the Internet electorate." Whatever that means.
Dotcom is originally from Germany but landed in New Zealand after accumulating millions through Megaupload, a revolutionary file-sharing platform. Megaupload eventually was taken down by U.S. authorities, and Dotcom eventually was arrested in New Zealand.
He is wanted on a slew of copyright-related charges in the U.S., but it has been two years since his arrest and, given the bizarre events that have ensued, his pending extradition seems anything but imminent.
[Source: The Age]