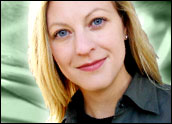 This week, Facebook CEO Mark Zuckerberg promised users that better solutions for privacy concerns will be released soon. It's the young executive's most recent attempt to quell anger over the company's decisions to force users to delete information if they wish to keep it private and to automatically share some data with third parties. Such moves have sparked outrage from many, and while all outrage might be equal, the strategies for dealing with Facebook are not.
One response to Facebook's data changes is to have the government regulate it. For instance, Microsoft researcher and Berkman Center fellow Danah Boyd has written that "Facebook is trying to be a utility; utilities get regulated."
As much as Boyd's proposed solution might be heartfelt, it falls prey to the "using a hammer to kill a fly" analogy. Bringing in regulators might stop specific practices, but it would also kill the service. Can you imagine government bureaucrats trying to decide which features Facebook should allow? Government software design is about as good an idea as government-run coffee shops. Would anyone hang out there for long? Nope — we'll all be down at Starbucks, using Twitter instead. And that brings us to the other options to deal with Facebook's admittedly annoying changes to its service.
Imagine an Alternative
Wired's Ryan Singel argued earlier this month that the time has come for an open alternative to Facebook. He might have been talking about a "Linux for the social networking world," but he outlines his dream like this instead: "Think of being able to buy your own domain name and use simple software such as Posterous to build a profile page in the style of your liking. You'd get to control what unknown people get to see, while the people you befriend see a different, more intimate page."
Even if an alternative to Facebook doesn't spring up right away, the technology community has offered other suggestions for controlling one's data. First off, just delete your information. That's what this author did when the service asked her to link her employment information to pages that looked like badly managed chat rooms. No thanks.
A handy tool called reclaimprivacy.org helps one manage privacy settings, since Facebook seems to have gone out of its way to make that task difficult. As of this writing, it was still working — but Facebook could decide to block it, of course.
That would be "pretty poor PR," said technologist and author Ramez Naam, "but we shall see."
Remember Friendster?
Facebook has shown in the past that it was willing to take PR risks, so it will be interesting to see how far it tries to push it. CEO Mark Zuckerberg has argued that making personal data public is the new "social norm," but it's not obvious that he's correct. And then there's always the option of messing with your data.
Journalist Tom Foremski tells his readers that one response to Facebook is to "poison the well."
It is easy to "list a bunch of false data," he argues. "You can list unicorns as your favorite food. You could claim to be seven foot tall."
Truth be told, it's a strategy that many already use, even if they don't openly discuss it. Numerous times this author has wished people "happy birthday" only to be told that it was not their "real" birthday, just their "Facebook" birthday.
Facebook is still a big deal, with more than 400 million users, but its future will hinge to a large extent on whether it is right about social norms. If the company doesn't properly respect wishes for data control and a better option surfaces, it will eventually be left in the dust — like so many other "big" tech outfits that no longer make headlines.
One can't help but notice that support for alternative services is building. Four enterprising college students have started a project called Diaspora, which in short order has managed to raise more than US$20,000. Remember when Friendster was on top of the world and then a few college students from Harvard came along? You get the picture.
---
Sonia Arrison
, a TechNewsWorld columnist, is senior fellow in technology studies at the California-based
Pacific Research Institute
. Follow her on Twitter
@soniaarrison
.