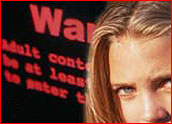 New York's Attorney General Andrew Cuomo launched an investigation into social networking site Facebook and its claims that it is a "safe" site, the AG's office announced Monday. At issue is the company's alleged failure to adequately respond to complaints from undercover agents working for the AG's office that adults on the site had sent inappropriate requests to underage users.
"My office is concerned that Facebook's promise of a safe Web site is not consistent with its performance in policing its site and responding to complaints," Cuomo said. "Parents have a right to know what their children will encounter on a Web site that is aggressively marketed as safe."
In response to the AG's investigation, Brandee Barker, a Facebook spokesperson, told TechNewsWorld that the company takes the concerns seriously.
"As our service continues to grow, so does our responsibility to our users to empower them with the tools necessary to communicate efficiently and safely," she said. "We strive to uphold our high standards for privacy on Facebook and are constantly working on processes and technologies that will further improve safety and user control on the site. We are committed to working closely with all the state attorneys general to maintain a trusted environment for all Facebook users and to demonstrate the efficacy of these efforts."
Safety First
The AG's office said it has conducted several undercover tests of Facebook's safety controls and procedures in recent weeks. Those tests involved undercover agents posing as underage users who, according to investigators, were "repeatedly solicited by adult sexual predators" on the site and could also "easily access a wide variety of pornographic images and videos."
Of particular concern for the investigators, however, was Facebook's alleged failure to respond, or slow response, to complaints lodged by the agents under the guise of concerned parents of the underage users. In the complaints, they requested the site take some sort of action against these adults who had contacted or harassed their supposed children, the AG's office said.
In one instance, a 24-year-old site member sent an inappropriate e-mail requesting "nude pics" to an undercover investigator whose profile identified her as a 14-year-old girl in high school. The investigator submitted a complaint to Facebook written as though it had come from the girl's mother. The complaint protested such contact from an adult male, yet Facebook responded with a generic message that the company would "review the reported material and remove anything that violates our Terms of Use," according to the attorney general. However, the office said, the site has not removed the user's profile.
Other complaints regarding the availability of "hardcore pornography" in some user groups, were also ignored, investigators said, and remain available to all Facebook users regardless of their age.
The AG's office has subpoenaed Facebook, demanding it turn over any complaints it has received concerning inappropriate solicitation of underage users and inappropriate content on the site as well as its responses.
Response Time
Facebook began in 2004 as a network for Harvard University students. It eventually expanded to include all college and university students with a college e-mail address. In September 2005, high school networks were added, and in 2006, the site was opened to the general public.
The site says it has some 42 million active users, of which more than half are "outside of college." Its fastest growing demographic are users 25-years old and older.
For any social network, such instances could lead to a PR meltdown with both with parents and businesses, Karsten Weide, program director for Digital Media and Entertainment at IDC, told TechNewsWorld.
"In general business terms, it is a very touchy issue, and it is very important for them to be on top of it," Weide explained, "because the negative repercussions could be quite dramatic."
The perception is that Facebook is a safer playground than MySpace, Weide said, since it is generally though to attract a more serious and mature crowd than MySpace.
"Because it was originally for college kids and they knew the connections they would make would have to last them their entire lifetime, they are very serious about networking, and it was not about 'let me put out the latest booty picture of me.'
"And, lately, they have attracted a whole lot of professional users to an extent that they might one day become a threat to LinkedIn," he continued.