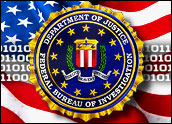 FBI "red tape" is preventing detectives from accessing the mobile phone formerly belonging to South African sprinter Oscar Pistorius, the double amputee known as "Blade Runner," who faces murder charges over the 2013 death of his girlfriend, Reeva Steenkamp.
South African investigators reportedly have been trying to persuade the FBI to back a request for Apple to unlock Pistorius' iPhone, allowing its contents to be scrutinized ahead of the murder trial, which begins in early March.
Pistorius says he forgot his Apple ID code, which pretty well prevents anyone from accessing messages contained on his iPhone. Apple apparently will help authorities circumvent the password protection only if the FBI weighs in.
Two iPhones and two Blackberry smartphones were found on the floor of the bathroom in which Steenkamp was killed.
Pistorius concedes that he fatally shot Steenkamp. However, he claims that it was not out of malice, but rather because he mistakenly believed she was an intruder.
A South African police spokesperson declined to comment on the FBI angle, but said that authorities have "everything we need for the trial."
[Source: Eyewitness News via The Guardian]
First Glass Travel: Virgin Atlantic Staff Don Google Glass
At London's Heathrow Airport, members of Virgin Atlantic concierge staff are now wearing Google Glass as part of their getup.
The glasses are part of a six-week trial that will be used to court passengers flying "upper class" — Virgin Atlantic's name for first class — through the check-in process. Staff will be on call to answer questions about destinations, weather, events and more, which makes one wonder what these employees did before donning Google Glass.
The Google Glass push comes on the heels of a Virgin Atlantic survey in which passengers said that flying had lost some of its luster from yesteryear. Virgin Atlantic is mulling a wider rollout of Google Glass-equipped staff should the trial be a success.
[Source: The Next Web]
EU Announces Pending Announcement
European Union regulators will issue rulings on antitrust cases against Samsung and Motorola Mobility in April, the European Commission said Monday.
The two companies have been under investigation for using aggressive legal action to stymie rivals' sale of smartphones and computers in Europe.
Trying to avoid a multibillion-dollar fine, Samsung, which has been under investigation for two years, announced in October that it was willing to halt the patent lawsuits for the next five years.
Google-owned Motorola Mobility, meanwhile, has been targeted in a separate investigation following complaints from Apple and Microsoft, both of which objected to Motorola's efforts to ban the sale of their products.
[Source: Reuters]
Sex App Hits Thailand Ahead of Valentine's Day
In Thailand, where Valentine's Day is sometimes referred to as "losing virginity day," the Thai Health Promotion Foundation created an app promoting safe sex.
Available only in Thai, the app, "Me Sex" (or "have sex" in Thai), provides oodles of information about sex for those making their inaugural trip to the sack. There is information on sexually transmitted diseases, pregnancy, rape and more. The app also boasts a message board where people can swap questions.
Teen pregnancy is on the rise in Thailand, due in part to sub-par sex ed in schools, according to Tech In Asia.
[Source: Tech In Asia]