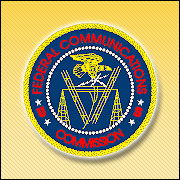 With a catchy title — "Broadband NextGen 911" — U.S. Federal Communications Commission and Department of Transportation officials want to bring emergency services into the age of technology with more than just a three-number telephone call.
"Today's 9-1-1 system doesn't support the communication tools of tomorrow," FCC Chairman Julius Genachowski said Tuesday in a prepared statement. "If you find yourself in an emergency situation and want to send a text for help, you can pretty much text anyone except a 9-1-1 call center. That is unacceptable."
A more acceptable system would assist the public in making a 911 call from any wired, wireless or IP-based device. At the same time, emergency responders would be equipped to take advantage of multimedia data: videos, photographs or text messages.
"These improvements are tremendously overdue," said Kevin McGinnis, program manager for the National Association of State EMS Officials and chair of the U.S. Department of Homeland Security safe communications (SAFECOM) program.
"We have 13-year-olds out there with more technology than public safety has — 13-year-olds who need to use that technology to contact us," McGinnis said.
Big Push
To push the technology, the Transportation Safety Advancement Group — a DOT research arm — has recruited a 13-member board of nationally recognized emergency responders, called the "What's Next Working Group." Board members represent emergency medical services, law enforcement, fire and rescue and transportation.
At a first meeting in September, the group laid out a strategy that involves white papers, public comment, and several investigatory phases that should yield a final report on how to improve 911 technologies in January.
"Obviously, any time technology can help us, that's great," said Zim Schwartze, a former police captain who directs the Columbia-Boone County Public Safety Joint Communications center and Office of Emergency Management in Columbia, Mo.
"Visuals of any kind, for instance, could help emergency responders tremendously. In an emergency situation, a picture is definitely worth a thousand words," she told TechNewsWorld.
Technology Divide
Since its debut in 1968, the national 911 system has grown to handle more than 230 million calls a year. In Columbia-Boone County, a community of roughly 175,000 residents across about 700 square miles, cellphones and other mobile devices make up two-thirds of that call volume, Schwartze explained. Just seven years ago, that statistic was reversed, with landlines delivering most calls.
"We were one of the first Missouri counties to implement phase two improvements to the 911 system," Schwartze said.
Phase two improvements followed 2001 FCC mandates that mobile carriers allow 911 operators to identify caller locations through either geographic positioning or cell tower triangulation.
"We had to perfect these methods, and it took a lot of time and money," explained Schwartze. "Several counties still don't have phase two capabilities, and believe it or not, 14 Missouri counties don't have basic 911."
That technology divide doesn't surprise SAFECOM's McGinnis. "911 systems around the country are vastly different," he told TechNewsWorld. "Some call centers can triangulate cell calls; some call centers can use GPS tracking — and some call centers don't have access to either technology."
"Many 9-1-1 call centers don't even have broadband," FCC chairman Genachowski observed in his statement.
TechNewsWorld's attempts to reach the FCC for further comment were not successful.
Training Gap
In technology, training is all important. However, differences in call center training are also striking, McGinnis explained. "Call handlers known as 'emergency medical dispatchers' are trained to help emergency service providers, but not all centers provide this service."
For Schwartze, that training gap is one of several drawbacks to continued tech upgrades.
"We have to have the capability to receive, and in many cases, interpret the information we're sent," Schwartze explained. "Text messaging and videos are great, but can we receive the messages? Do we have adequate bandwidth? Can our people in the 911 call center interpret the data for emergency responders — like a grainy photo of an accident scene?"
Or a jittery video? Or a text message filled with abbreviations and misspellings?
One other, lesser-discussed drawback involves loss of privacy, explained former FCC attorney Ronald Whitworth, an associate in the privacy, data security and telecommunications groups at Sullivan and Worcester.
"Advances to the 911 infrastructure such as the Next Gen 911 Initiative are essential, but it is critical that privacy controls are built into the technology," Whitworth told TechNewsWorld.
"For example, it must be ensured that text messages and GPS locations intended for a call center cannot be intercepted by bad actors seeking to stalk their intended victims," he said. "One of the greatest areas of concern for privacy advocates in recent years has been the increased ability for GPS and other technologies to trace and track every movement of private citizens. It is crucial that the 911 changes account for these concerns."
The upgrades will also take "plenty of money — between US$250,000 to $500,000 in our case alone," Schwartze explained.
Her department is moving forward, nonetheless.
"We worked hard to get ahead of the curve during the phase two improvements, and we're doing the same thing now," she explained. "In the meantime, we have to manage people's expectations. The big question is always, what do they expect us to glean from the information they transmit? For us, that's the most important implication of technology."