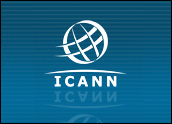 ICANN confirmed today that Judge A. Howard Matz of the U.S. District Court, Central District of California, has issued an order dismissing VeriSign's antitrust claims against the Internet Corporation for Assigned Names and Numbers (ICANN) — with prejudice. In dismissing VeriSign's antitrust claims, Judge Matz noted that VeriSign had failed in its first amended complaint to sufficiently allege an antitrust claim.
Judge Matz held a hearing on ICANN's motion to dismiss the lawsuit on Monday of this week. In issuing his ruling on August 26, the court tossed out VeriSign's antitrust claims and held that VeriSign has not alleged and cannot allege that the "coconspirators" named by VeriSign controlled ICANN's board.
The court also held that VeriSign has not alleged and cannot allege (based upon the ICANN bylaws) that those supporting organizations within ICANN's structure that include VeriSign competitors dominate ICANN's board.
"The U.S. federal court's decision serves as another important affirmation of ICANN's multistakeholder participatory model, and reaffirms the ICANN structure," stated John Jeffrey, ICANN's General Counsel. "ICANN is not subject to capture by any commercial or other interest, including VeriSign," he added.
ICANN was represented in the litigation by Joe Sims and Jeffrey LeVee, partners at the law firm of Jones Day.
The Court dismissed VeriSign's original complaint on May 18, 2004, but had allowed VeriSign to file a first amended complaint to try to strengthen its legal arguments. With the Judge's dismissal today of VeriSign's antitrust claims, VeriSign's remaining causes of action based upon contractual based claims resulting from the ICANN-VeriSign registry agreements for the operation of .com and .net must be refiled in California state courts.