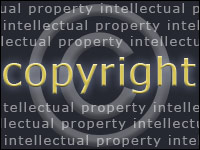 Lawmakers in Finland will vote on a crowdsourced legislative proposal that, if approved, would change the nation's copyright laws.
Last year, Finland's constitution was modified to allow citizens to submit proposals to Parliament, so long as said proposals obtained 50,000 supporters within six months. One of the proposals to garner the requisite support is the so-called "Common Sense in Copyright Act," which, when voted upon, will make Finland the first country in which lawmakers consider a copyright law drafted by citizens. A vote is expected later this year.
The act calls for reducing the penalty for copyright infringement; banning unfair clauses in recording contracts; and making it easier for people to make copies of items they already own (for backup purposes, that is). The law would also prohibit house searches and online surveillance of those suspected of engaging in copyright infringement.
The copyright debate in Finland was no doubt accelerated last year when authorities confiscated the laptop of a 9-year-old girl suspected of file sharing. Infamously, her laptop had a Winnie the Pooh image on it.
Iceland has also used the Web to gather citizen input.
[Source:TorrentFreak]
Syrian Hackers Go After App
A hacking group known as the Syrian Electronic Army, or "SEA," claims that it has stolen millions of users' details from the video and messaging app Tango.
The group, which is loyal to Syrian president Bashar al-Assad, says it has downloaded private phone numbers, emails and contacts. SEA posted screenshots on its website to corroborate its claims and says it will give the information to the Syrian government.
Tango, based in the U.S. and boasting more than 120 million registered users, confirmed via Twitter that there was a breach of security, but didn't go into details.
The SEA has been on a bit of a binge. The group — which has commandeered Twitter feeds for the BBC, Associated Press, Financial Times and more — also hacked a news outlet, The Daily Dot, which had published what the SEA took to be an unacceptable caricature of Assad.
[Source:BBC]
Boss of Swiss Telecom Found Dead; Suicide Suspected
Carsten Schloter, the head of Swisscom, the biggest telecommunications group in Switzerland, was found dead in his apartment in what early reports suggest was a suicide.
The 49-year-old Schloter, originally from Germany, joined Swisscom in 2000 and ascended to CEO in 2006. He is credited with having employees address one another on a first-name basis, bucking the Swiss' customary formality.
Schloter had discussed marriage trouble in recent interviews and bemoaned having to monitor his smartphone at all hours. In May, in what seemed at the time a rather Zen statement, Schloter said the "most dangerous thing that can happen is that you drop into a mode of permanent activity," adding it was increasingly difficult to "take my life down a gear."
[Source:The Guardian]
Despite Strong Quarter, China Still a Problem for Apple
While optimism and stock prices spiked on news that Apple beat projections in its Q3 report, the company's performance in China could temper those good vibes.
"Apple's sheen has finally worn down," according to The Wall Street Journal, which cited Apple's 14 percent dive in quarterly revenue in China compared to the same quarter last year.
There are ways to rationalize the decline, such as the timing of the iPhone 5 release (December 2012) and, as Apple chief Tim Cook pointed out in a conference call, weak sales in Hong Kong.
That said, there could be other, more discouraging factors in play, such as the Chineseaversion to spending huge sums on iPhones, especially now that the Chinese market for phones has cheaper (and totally functional) options. There has also been a stream of criticism from state-run media targeted at Apple, as well as a trio of stories about iPhones exploding, electrocuting and even killing Chinese consumers.
[Source:The Wall Street Journal]