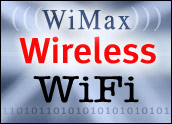 Consumer devices, such as entertainment systems and home security products, are gaining intelligence and becoming more PC-like. As this occurs, users want to connect them to home local area networks and automate processes, such as moving music files from PCs to stereos or turning lights on and off. Because standard network protocols are needed to deliver such functionality, home security system suppliers formed the ZigBee Alliance, basing its core technology on the IEEE 802.15.4 standard, which is a low-cost, low-bandwidth technique for transmitting information.
The first set of compliant products is about to move out of research and development labs and into consumers' homes, but there are questions about how the group's work will mesh with other home LAN specifications. "Because there has been growing interest in home networks, a variety of standards are emerging, and it is not clear which of them will be successful," Erik Michielsen, a principal analyst at ABI Research, said.
The ZigBee Alliance concentrates on standards to connect devices focused on home maintenance functions, such as the control of light switches, fire and smoke detectors, thermostats, appliances, video and audio input, sprinkler systems and security products. In the consumer market, pricing is key to success, so members needed a low cost, low-power, wireless networking option.
Popular 802.11 standards were not a fit, because they are complex, deliver more bandwidth than needed, and can be difficult to manage. The group carefully examined Bluetooth but also deemed it untenable.
"Bluetooth requires 250 KB of software and supports about 150 commands while ZigBee requires only 32 KB of code and has about two dozen commands," ZigBee Alliance Chairman Bob Heile said. Because it supports a simpler set of functions, ZigBee systems cost half as much as Bluetooth devices, Heile said.
Radio Band
ZigBee transmits small amounts of information (Is a light on or off?) over wireless networks. The network option operates in the 2.4 GHz radio band — the same band as the 802.11b standard, microwaves and cordless phones — and is capable of supporting data transmission rates up to 250 Kbps at ranges up to 30 to 200 feet.
The specification supports a mesh network that connects up to 65,000 network nodes, serving as either full function or reduced function devices. A full function device supports all of the features specified by the standard and takes on complex tasks, such as network routing functions. A reduced function device is generally used at the network edge, and can be as simple as a transceiver, an 8-bit microprocessor or a device supported by pair of AAA batteries.
Through a series of redundant pathways, signals initiated from any network node seek out the closest connection for routing data and follow either a single hop or multiple hop route to reach a master device.
Work on the standard began in late 2002, and the alliance is now at the stage where testing has begun. The group has conducted tests designed to replicate light use on a self-configuring, self-healing network with about 50 nodes. The next step is to test different vendors' products and determine if they can interoperate. Further down the road, the group will expand the number of devices on a network and then test the network's management functions. The alliance expects the standards testing to be completed by the end of the year.
Simultaneously, vendors have been building compliant products. But before shipping their wares, they will need some assurance that they will conform to the standard, so users can mix and match them. Heile told the E-Commerce Times that the alliance selected National Technical Systems and TUV Rheinland Group to complete this testing.
Vendors Show Interest
As products make their way to market will they be accepted? Vendor interest seems high: Supporters include AMI Semiconductor, Ember, former Motorola subsidiary Freescale Semiconductor, Honeywell, Philips and RF Micro Devices.
Prototype devices are even starting to hit the market. Freescale Semiconductor has demonstrated a monitoring system that helps individuals track sets of keys. The monitor wirelessly connects to a user's mobile phone, so when users and their keys are out of range, the phone will warn the owners that they left their keys behind.
The phone will be able to tell if it is at home, the office or some outside location by looking at which other devices are within range. That way owners won't get warnings while at home and they walk outside, but they will be warned when they leave a restaurant without them. Longer term, the company could build similar systems for other easy-to-lose products, such as sunglasses.
ZigBee seems more attractive than alternatives, such as infrared technologies, that are used for home security systems today. Unlike the one-way infrared commonly used for remote controls, ZigBee doesn't need a line of sight to communicate, so signals can travel through doors.
Proprietary Networks
Yet the group faces some hurdles. While standards allow for greater economies of scale, some companies will still prefer proprietary network solutions because they may be more stable and offer more functionality, according to Joyce Putscher, director of converging markets and technologies at In-Stat/MDR, a division of Reed Elsevier PLC.
Because of its limited bandwidth, the 802.15.4 standard can not support high bandwidth applications. "We don't expect ZigBee networks to support voice and video transmissions," ZigBee Alliance's Heile told TechNewsWorld.
Yet, the specification seems likely to attain some level of acceptance. "In order to be successful, standards need to have a tight focus," ABI Research's Michielsen told TechNewsWorld. "ZigBee seems to offer value to home security suppliers and therefore it should gain acceptance in that market at least," he said.