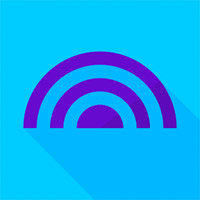 At a meeting with the press earlier this year, F-Secure Chief Research Officer Mikko Hypponen — yes, the man who sparked the angry exodus of a small group of malware vendors from the RSA security conference after learning that RSA had worked with the NSA to make a pseudo-random number generator known to be insecure the default choice in its security software — mentioned the company would soon unveil Freedome, a cloud-based service that would be pretty much the bees' knees for protecting mobile devices.
Being fond of bees and even fonder of my privacy, I decided to take advantage of F-Secure's offer of a Samsung Galaxy 3 preloaded with Freedome to take the app for a lengthy test drive.
Freedome offered antivirus, antitracking, antiphishing and a virtual private network all rolled into one service.
This app is aimed at mobile device users who are not necessarily geeks, so my test was simple — boot up the tablet multiple times over a period of several weeks, access sites with pictures of scantily dressed women next to the site name — pretty much a sure sign of a site you wouldn't want your kids to access by accident — and go to town.
If the tablet got infected by malware, what the hey — that was the whole idea of the test; see how long it would take for something to break.
I turned the tablet on for brief periods of time to access email, browse the Web and watch YouTube videos, sometimes several times a day, and sometimes after an interval of a few days, to make sure I drove the app mad.
The Idea Behind Freedome
Here's how Freedome works: When a device it's protecting connects to the Internet, it assigns that device a unique IP address, creating a secure, encrypted connection from the device to the F-Secure cloud. It masks the IP so the user can surf the Web anonymously.
Users can select a virtual location from among a list that, at the time of my review, consisted of the United States, the UK, Sweden, Germany and Finland.
Freedome scans for and blocks tracking cookies and apps that forward users' data without their permission or knowledge. It also scans for malware and blocks it.
All data is encrypted, so users are safe even if they connect to a rogue network or an unsecured public WiFi network.
When Push Comes to Shove
"With the push of a button, Freedome watches your back," F-Secure boasts.
Well, not quite. I soon found that I had to enable Freedome and verify that I trusted it every time I fired up the tablet.
An exchange of emails with F-Secure elicited the following information: F-Secure had loaded a static Android version of the Freedome service onto the tablet that was standalone, and I would have to download the active version from the Google App store to use the service's functions.
The app was to have launch at startup enabled by default, but that was not the case.
The hope, apparently, is that users will keep Freedome enabled all the time, but they can choose whether or not to do so. Further, Freedome remembers whether the VPN was on or off when a user restarts a device after having turned it off, and autorun opens the VPN connection if the service was enabled the last time the device was in use.
It didn't work quite that way with me; the little fandango I had to do with the app was, apparently, to connect autorun.
To be fair, F-Secure was diligent about emailing responses to my queries and was willing to discuss my issues over the phone. I turned down the offer, though, because no user should have to go through this. The app should work as designed the first time, methinks.
After all, F-Secure describes Freedome as "a super-simple security and online privacy solution."
What Freedome Did for Me
As I write this, Freedome has protected about 1.9 GB of traffic. It has blocked three harmful sites and 928 tracking attempts, and it has identified zero viruses.
Wait — zero viruses? On Android, the OS that's notoriously prone to malware? Looks like I accessed all those sites with pix of scantily clad buxom young women next to the URLs for nothing, especially as none of them had anyone looking remotely like what had been depicted.
If Freedome is correct — that it had detected zero viruses — some hacker somewhere has been sleeping on the job.
That having been said, had my tablet become infected, it wouldn't have been damaged, F-Secure told me, because the malware wouldn't have been able to call back to its command-and-control servers.