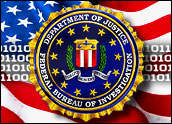 A Chicago man faces the possibility of three years in prison for leaking four episodes of the Fox show "24" onto the Internet before they had aired on prime-time TV.
Jorge Romero, 24, is accused of uploading the first two episodes of this season's "24" onto LiveDigital.com on Jan. 6, and doing the same thing with the next two episodes the next day. Fox was due to air the episodes on Jan. 14 and 15.
Romero also allegedly posted links to the content on other sites to help viewers find them. He was charged Friday in Los Angeles.
Distributing, Not Originating
When he was interviewed by the FBI in April, Romero admitted to uploading the content, but not to placing it online originally. He said he found the episodes on another site.
The FBI's criminal complaint charges Romero with "uploading copyrighted material to a publicly accessible computer network knowing the material was intended for commercial distribution." That felony carries a statutory maximum sentence of three years in federal prison.
He is not accused of originating the material online.
'A Powerful Warning'
"We are grateful to the FBI and U.S. Attorney's offices in Los Angeles for aggressively pursuing this matter, and we hope it will serve as a powerful warning that uploading copyrighted TV shows and movies to the Internet can be a crime with significant penalties and will be prosecuted as such," 20th Century Fox said.
Fox subpoenaed both LiveDigital and YouTube in mid-January to reveal the identity of the user who had uploaded episodes of "24" and "The Simpsons." Both companies complied, but YouTube is not mentioned in the current complaint.
"Video-hosting sites such as LiveDigital.com and YouTube are not copyright-free zones, and individuals like Jorge Romero who post episodes of television shows, particularly before they are even broadcast for the first time, will face harsh civil and criminal sanctions," 20th Century Fox added.
Individual Example
"The theft of copyrighted material is a serious matter," technology attorney Raymond Van Dyke told TechNewsWorld.
"Here, the posted materials were exceptionally sensitive and quite valuable. Ignorance of the law is no excuse, and the rights of content owners who invest millions of dollars in a television series must be protected," Van Dyke added.
While the television studios have been vigilant about watching for copyright violations on sharing sites such as YouTube, this is one of the first instances in which an individual has been charged.
The Value of IP
"Most individuals don't understand that copyright infringement is a real crime, punishable by fines of significant amounts of money and potentially time in prison," Sean Kane, an attorney with Drakeford & Kane, told TechNewsWorld.
"If copyright is not protected, you give less of a reason for content to be created," Kane added. "Given the value of intellectual property in today's world, that value needs to be protected, and significant penalties might be what it takes" to make that happen.
Changes in personal technologies may be a part of what's behind the industry's newly focused attention on individual piracy.
Specifically, with the growing popularity of iPods and other handheld digital video devices, "lots of people now want to download shows and watch them" on the go, cybercrime lawyer Parry Aftab told TechNewsWorld.
"The TV industry needs to be more vigilant now, and this is a sign that they're going to be looking at new ways to crack down on those who are downloading and sharing digital media that they don't have the right to share," Aftab said.
Spit in the Face
Particularly given that past episodes of "24" have already been available for free on MySpace, piracy of this sort not only robs the TV network of advertising revenue, it also "spits in the face" of that openness, Aftab added.
"This is no different from getting a movie before it shows in theaters," Aftab said. "They have no choice but to take it seriously, because if they don't catch it early, they won't be able to stop it at all."