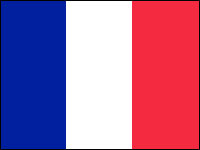 French President Francois Hollande has imposed a ban on mobile phones during cabinet sessions, forcing ministers to leave their devices at the door.
The move is designed to help "focus on what we must do," a spokesperson said, and will ensure that government folk "talk and listen to what is said and will no longer be able to tap away at this magnificent tool."
French politicians have indeed been caught fiddling on devices when they should be, you know, executing the will of the people: Two French Members of Parliament last year were photographed playing Scrabble on devices during a gay marriage debate.
Of course, France is far from the only country where politicians have become distracted by phones, tablets and the like. China, for instance, recently prohibited officials at the National People's Congress from having smartphones. India, for its part, has had a problem with MPs peeking at porn in Parliament.
[Source: The Guardian]
HP to Pay $100M to Fix Bribe Mess
HP — along with its subsidiaries in Mexico, Russia and Poland — agreed to pay north of US$100 million in penalties stemming from a bribery investigation.
The dough is part of a deal that will get HP off the hook for its less-than-legal efforts to land government contracts in the trio of countries, where federal prosecutors claim subsidiaries engaged in any number of shady activities: maintaining a network of shell companies to launder money; tracking bribe payments with phony books; and arranging "covert meetings to hand over bags of cash."
Transgressions varied by country, but under-the-table deals abounded. In Russia, for example, HP execs created a slush fund worth several million dollars that was used, at least in part, to bribe officials. Meanwhile, in Poland and Mexico, HP subsidiaries falsified books; in Poland, the subsidiary allegedly gave $600,000 in cash bribes.
[Source: USA Today]
Swiss Solar Plane Built to Traverse Globe
The Swiss-made Solar Impulse 2 — built to fly around the world using solar energy — was unveiled Wednesday at Switzerland's Payerne Air Force Base.
The Solar Impulse 2 is a descendent of a single-seat solar-powered aircraft that was created five years ago. That plane proved capable of flying through the night and making it across the width of the U.S., so Solar Impulse is upping the ante this time around.
The new version's wings are longer than a Boeing 747 jumbo jet, yet it weighs about as much as a large car. The plane is affixed with more than 17,000 solar panels.
The Solar Impulse 2 is expected to take about five days and five nights when it embarks on its around-the-globe journey next year.
The plane in theory can stay in flight indefinitely. Thus has it been equipped with an autopilot function and a spacious cockpit that will allow a pilot to lie down or exercise.
[Source: The Associated Press]
Canada Shuts Down Online Tax-Filing Amid Security Fears
The "Heartbleed" bug, which is believed to have exposed critical personal information of Web users around the globe, prompted Canada to shut down its online tax-filing service.
The shutdown was described as "preventative," but Canada reportedly has identified a "system vulnerability." Officials did not elaborate on the vulnerability, but confirmed they were working to rectify the situation.
Online tax-filing services are expected back online sometime over the weekend; Canada's tax deadline is April 30.
In 2013, about 75 percent of Canadians submitted taxes online.
Experts posit that Heartbleed could have affected two-thirds of active websites.
[Source: The Wall Street Journal]