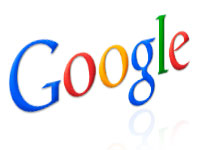 In a meeting with Google Executive Chairman Eric Schmidt, French President Francois Hollande urged the search giant to reach an advertising-revenue agreement with French news publishers before 2013.
If no agreement is reached, then France could adopt a law that would charge search engines like Google for displaying links to French news articles.
According to the Wall Street Journal, Hollande's declaration that France will plow ahead with the legislation marks an escalation in the "long-running dispute" between Google and the nation's news publishers.
In a letter to French legislators earlier this month, Google threatened to exclude French news results from its searches should the country start levying fees for listing links to news articles.
Germany is considering a similar proposal.
Baidu Growth Misses the Mark
Hampered by a slowing Chinese economy and forced to fend off new competition, Baidu Inc., which operates China's top search engine, is anticipating its slowest quarterly sales growth in three years, according to Bloomberg.
The company announced that its fourth-quarter revenue will range from 6.16 billion yuan (roughly US$990 million) to 6.35 billion yuan. An average compiled by Bloomberg had pinned expected revenue at 6.41 billion yuan.
China's economy has hit the brakes (at least compared to recent years), which according to Bloomberg has hurt online advertising revenue. China's online advertising market is expected to expand at 39 percent this year, down from 46 percent last year.
In addition, Baidu has had to deal with fierce (and sometimes catty) competition from Qihoo 360. Qihoo makes China's top Web browser and in August launched a search engine to compete with Baidu.
New market entrants (read Qihoo) did not, and will not, affect the company's bottom line, Baidu's finance chief said.
However, investors may be jittery with more players in the search engine field, an analyst quoted by Bloomberg said.
In the third quarter, Baidu accounted for nearly 80 percent of the Chinese search market by revenue, while Google snatched 15.4 percent.
Nokia Readies New Lumia Models
Finland-based Nokia announced that its new Lumia smartphones will be available in some European markets this week, according to Reuters.
The Lumia is a key component to Nokia's ongoing battle to stay relevant in the smartphone market. The high-end Lumia 820 and 920 models — running on Microsoft's Windows Phone 8 software — will reportedly reach retail outlets in France and Britain this week, with Russia, Germany and other select markets to soon follow.
The devices will be available stateside through AT&T in early November.
French Lottery Site Hacked
The France-based website for the Euromillions lottery was hacked, the homepage replaced by a Koran passage that condemned gambling.
According to the BBC, the hackers called themselves "Moroccanghosts" and posted the Koran verses — which dubbed games of chance "works of the devil" — in French and Arabic.
The site was unavailable for several hours, even after the message had been removed.
A company called Francaise des Jeux, which runs Euromillions in France, said that neither its games nor data had been compromised.
The Euromillions lottery is played in nine countries in Europe.